Teacher donates kidney to 1st-grader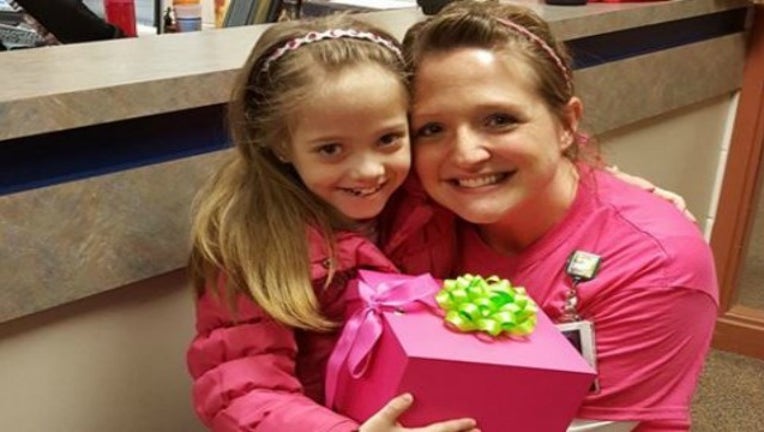 article
A third-grade teacher gave a student the gift of life after learning that she needed a kidney.
Eight-year-old Natasha Fuller and her grandmother, Chris Burelton, were recently called in to the principal's office at Oakfield Elementary School in Oakfield, Wisconsin.
Burelton thought that her granddaughter had done something wrong, but instead teacher Jodi Schmidt handed Burelton a box.
"We just wanted to give you a gift, just for how hard you work to keep [Natasha] here," Schmidt said. "We appreciate everything you do."
Burelton opens the box and reaches a message at the bottom that reads "It's a match!"
The video, captured by the Oakfield Elementary School District, shows the women crying and embracing each other.
WATCH the emotional video here