Tanker truck accident causes evacuation, closes road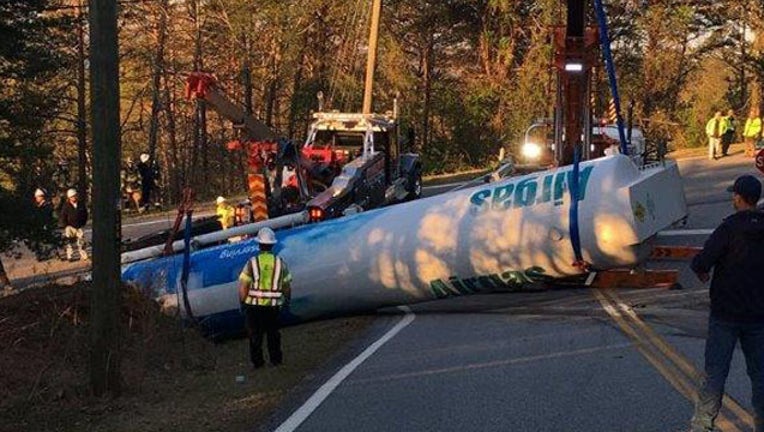 LUMPKIN COUNTY, Ga. - An area of Lumpkin County has been evacuated after a crash involving a tanker truck.
The Lumpkin County Sheriff's Office said that the truck was carrying oxygen and had a traffic accident on Crown Mountain Drive at Mountain Drive on Sunday morning.
Crews are now trying to remove the oxygen in the tank, which is currently overturned and leaking.
Officials have declared a mandatory evacuation of Chestatee Regional Hosptial and suggested people within a third of a mile evacuate the area. The road around the truck is currently closed.
Writing on Facebook, the Sheriff's Office said they believe that the scene will be cleared and reopened in a few hours.