Man barricaded at Cobb County apartments surrenders to police
COBB COUNTY, Ga. - A man who had barricaded himself in a Cobb County apartment has surrender to a police after hours of negotiation early Thursday morning.
Officials with the Cobb County Police Department say their investigation began shortly after 2:30 a.m. at the Taylor Apartments on the 1500 block of Bellmeade Drive after reports of a suspicious person in the complex's parking lot.
According to investigators, residents reported the man was shouting and throwing chairs. Eventually, police say the man broke into one of the apartments at the complex using a fire extinguisher.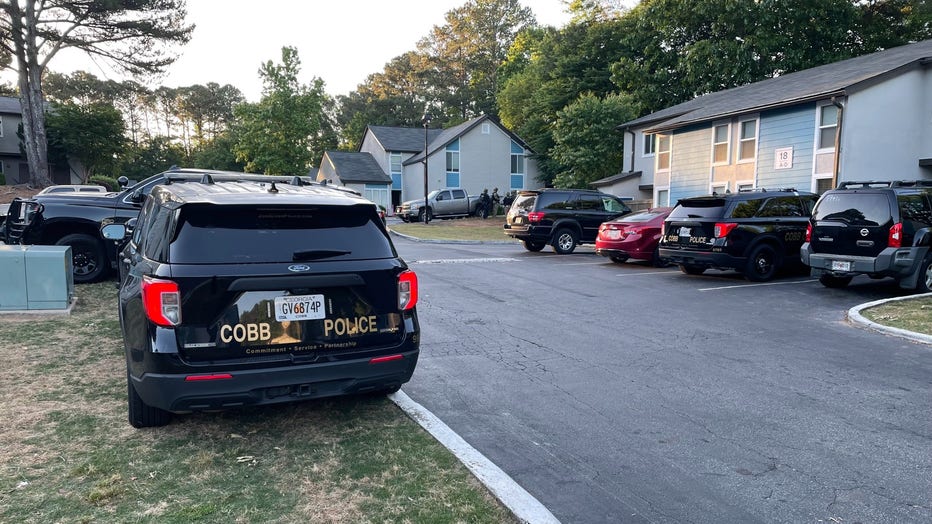 Police say the residents inside were able to get out safely and there was nobody else other than the suspect in the apartment.
After negotiating with a SWAT team, the man surrendered without incident. No one was injured in the incident.
Police have not released the name of the man or what charges he may be facing.