Sun Country passenger opens emergency hatch, flees across tarmac at MSP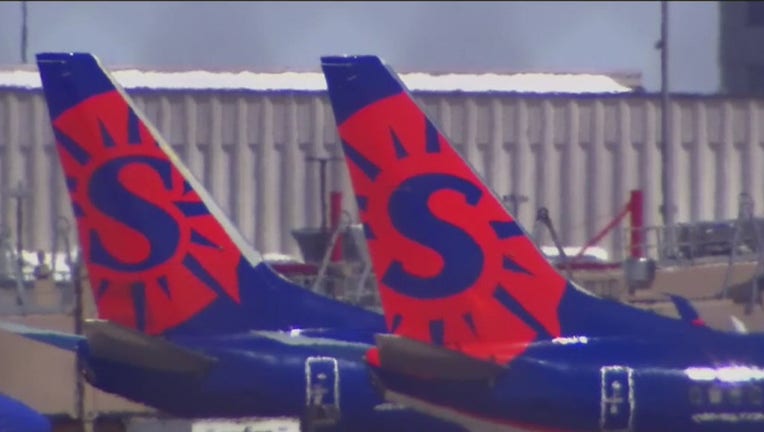 article
MINNEAPOLIS (FOX 9) - A passenger on a Sun Country flight from Orlando opened the emergency hatch, jumped off the wing, and fled across the tarmac at Terminal 2 late Sunday night, according to a airport officals. 
The flight from Orlando landed shortly after 11 p.m. and, according to sources, MSP Airport Police were waiting for the suspect at the gate, however before the officer could board the plane to take the suspect into custody, he opened the emergency hatch, went onto the wing, jumped off and ran across the tarmac toward the terminal. Police located the suspect about 45 minutes later hiding in a LSG Sky Chef truck. 
The 44-year-old suspect, wanted for violating a no contact order, was taken into custody by Airport Police. 
FOX 9 has reached out to Sun County, which said the passenger was seated in the exit row and left the aircraft. 
"We take these incidents very seriously, and the crew called airport police who responded quickly," Sun Country told FOX 9, adding "Fortunately, Passengers and crew are fine."
This is a developing story, please check back for updates.