Firefighters battle flames at Stone Mountain apartment complex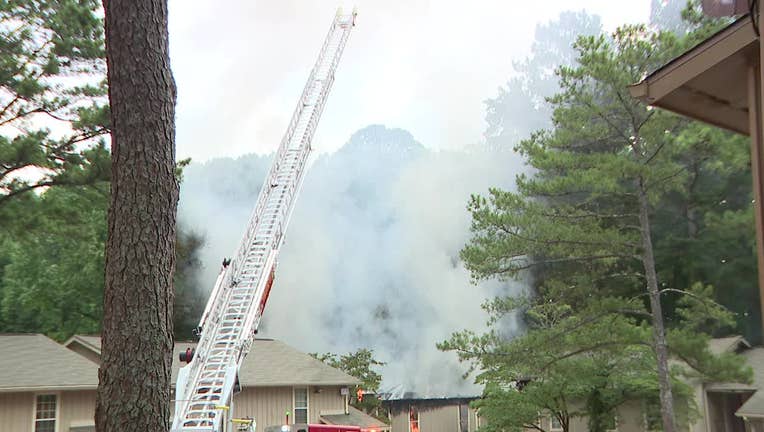 article
STONE MOUNTAIN, Ga. - A neighbor claims an unattended grill led to a major fire at his Stone Mountain apartment complex Sunday evening.
FOX 5 spoke to the man who said he saw the flames coming from a barbecue behind the building on Memorial Drive, but didn't see anyone monitoring it.
"It was making smoke and fire go up to the roof," he told FOX 5. "Then, I took my phone and called 911."
5400 Memorial Drive, Stone Mountain apartment complex went up in flames Sunday evening.
He said he believed around 20 apartments were affected by the fire, but DeKalb County fire officials have not confirmed this number nor the extent of the damage.
It is not clear yet if anyone was injured in the blaze.
This story is developing.  Check back for details. If you have additional information, pictures, or video email newstipsatlanta@fox.com.