Georgia lawmaker arrested during protest of governor signing voting reform bill
ATLANTA - A new video shot early Thursday evening shows Georgia Rep. Park Cannon, D-Atlanta, being led from the rotunda at the state Capitol in handcuffs. Georgia State Patrol troopers have since said charged Cannon.
Rep. Cannon was seen being escorted by two Georgia State Patrol troopers as protesters shouted around her. Cannon was reportedly taking part in a protest over the signing of the voting reform bill passed by both houses earlier in the day.
"She was instructed that no one was in the front office and to stop beating on the door," troopers wrote in a statement released about the incident.
According to the Georgia State Patrol, troopers found Rep. Cannon beating on the door to the governor's office which was roped off and had a sign reading "Governor's Staff Only" posted.
Troopers said the Atlanta representative went to the door to the governor's ceremonial office.
The statement from GSP troopers continues:
"Rep. Cannon went inside the stanchions and began knocking on the door. Rep. Cannon was instructed to stop knocking on the door and that Governor Kemp was having a press conference inside. Rep. Cannon continued to knock on the door and was instructed again to stop knocking on the door. She was advised that she was disturbing what was going on inside and if she did not stop, she would be placed under arrest. Rep. Cannon stepped back for a moment and then stepped back up to the door and started knocking on the door again. She was again advised if she did not stop, she would be arrested for obstruction and disturbing the press conference. Rep. Cannon refused to stop knocking on the door. Rep. Cannon was placed under arrest and escorted out of the Capitol."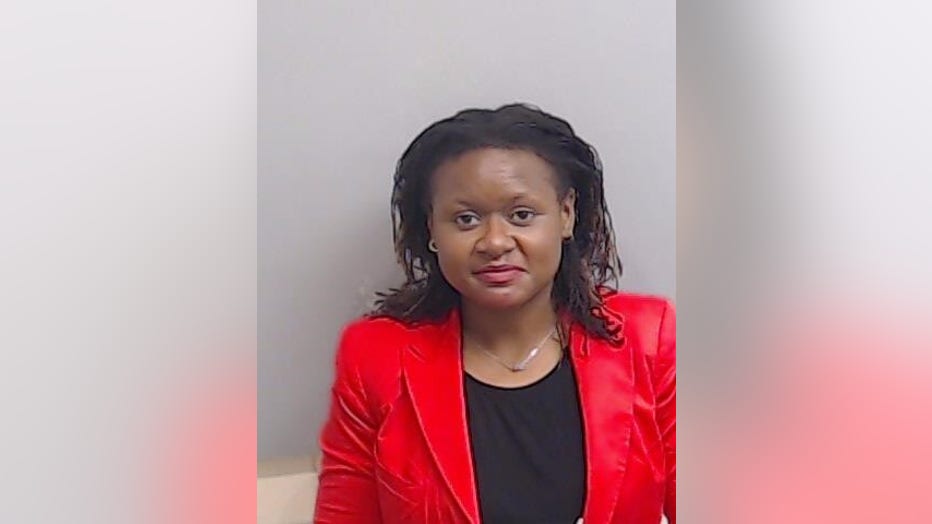 Rep. Park Cannon (Fulton County)
The video shows the troopers escort Cannon into an elevator with several supporters surrounding her while Cannon talked to the troopers asking "where are you taking me?" and telling them to "stop."
A live feed of Gov. Brian Kemp's signing the bill abruptly ended, but it is unclear the reason behind it.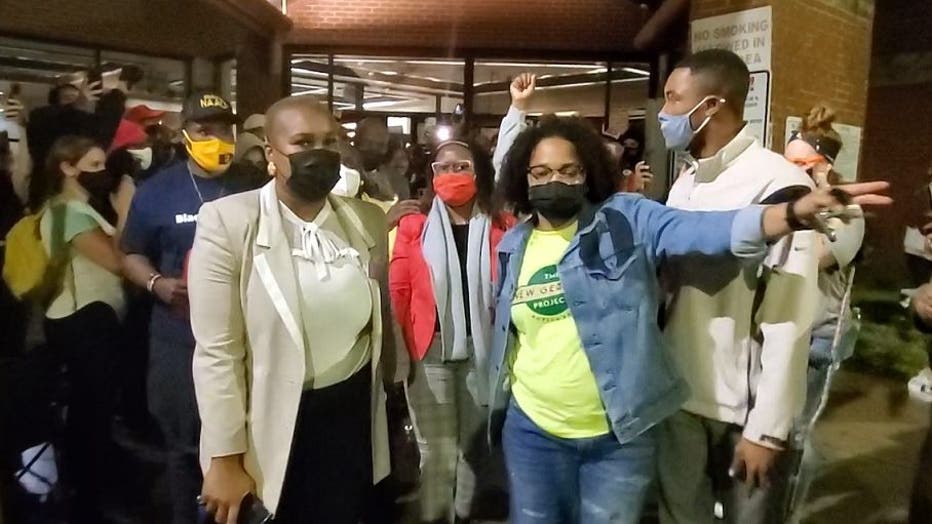 State Rep. Park Cannon was released from the Fulton County jail hours after being arrested during a protest over the passage of the voting reform bill a the Gold Dome on March 25, 2021. (FOX 5)
Troopers said she was booked into the Fulton County jail and charged with obstruction of law enforcement, a felony punishable by 1 to 5 years in prison, and preventing or disrupting General Assembly sessions or other meetings of members. 
She was released shortly before 11:30 p.m. She was greeted by protesters who were demanding her release. They followed her to her car shouting "We stand with Park!"
Just prior to her release, Sen. Raphael Warnock, who is Cannon's pastor, made remarks in front of the jail about her arrest and about the new law.
"This is a desperate attempt to lockout and squeeze the people out of their own democracy," the senator, who also remains pastor of Ebenezer Baptist Church said.
This is not the first time Cannon has had a run-in with law enforcement officials during a protest over the state's voting reform bill. Almost a month ago, on Feb. 26, a police officer grabbed her arm to try to escort her out of the way. That led to a sit-on on the rotunda steps.
WATCH: FOX 5 Atlanta live news coverage
_____
Sign up for FOX 5 email alerts
Download the FOX 5 Atlanta app for breaking news and weather alerts.