Stacey Abrams' legal team: 'All votes haven't been counted'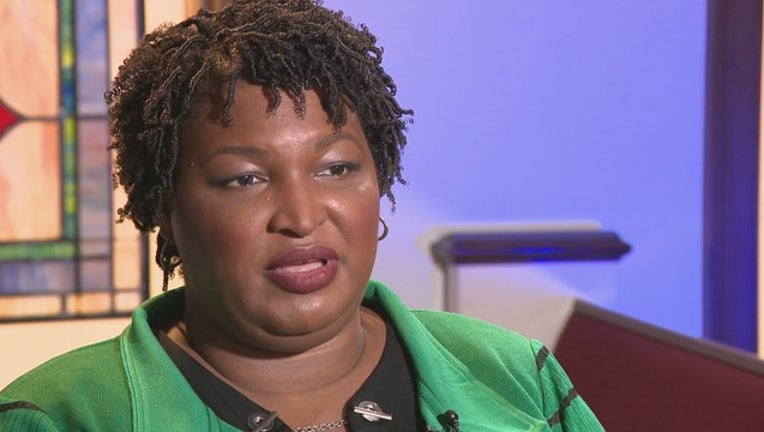 article
ATLANTA - The legal team representing Democratic gubernatorial candidate Stacey Abrams held a news conference Thursday about their plans to ensure every vote is counted. The briefing was held one day after Republican Brian Kemp declared victory in Georgia's hotly contested governor's race. 
App users: View full article here
Abrams has refused to concede to Kemp as they await the final accounting of absentee and provisional ballots.
"Georgians deserve to have their votes counted," said Abrams' campaign manager.
Abrams' campaign manager said Kemp is 25,622 votes above the threshold for a runoff election, and they aren't backing down until every vote is counted. 
MORE: Brian Kemp declares victory; Stacey Abrams isn't conceding
With reported votes approaching 3.8 million, Kemp was just shy of 51 percent, but Abrams and her campaign said there were enough ballots outstanding, particularly absentee ballots in heavily Democratic metro Atlanta counties, to bring the Republican below the majority threshold required for victory.
"We believe our chance for a stronger Georgia is just within reach, but we cannot seize it until all voices are heard," Abrams told excited supporters who remained at a downtown Atlanta hotel into the early hours of Wednesday. "I promise you tonight we're going to make sure that every vote is counted," Abrams added.
MORE: Brian Kemp resigning as Secretary of State
If Kemp and Abrams were to finish below 50 percent, they would meet in a Dec. 4 runoff. That would mean four more weeks of bitter, race-laden campaigning in a contest both have described as a "battle for the soul of our state."
Thursday morning, Kemp announced he was resigning as Georgia's secretary of state. The announcement was made at a joint news conference with Governor Nathan Deal, who declared Kemp the Governor-elect. 
MORE: You Decide 2018 coverage
The Associated Press contributed to this report.