South Dakota museum awarded ownership of Presley guitar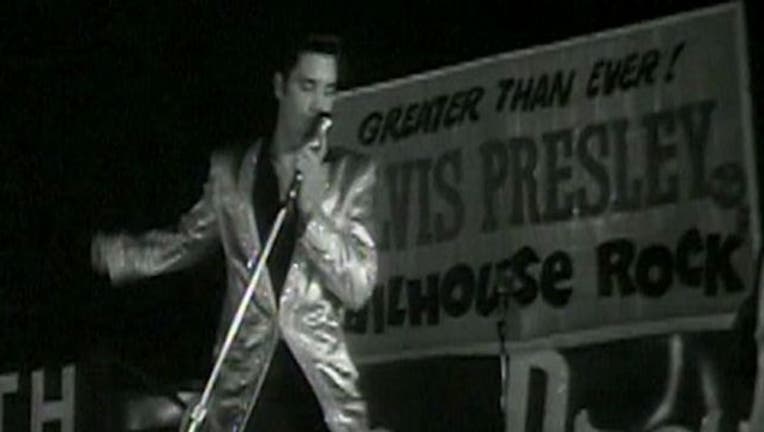 VERMILLION, S.D. (AP) - A federal judge ruled Monday that a South Dakota museum is the legal owner of a guitar played by Elvis Presley.
The Martin D-35 guitar has been on display at the National Music Museum in Vermillion since 2013. It had been donated by collector and musician Robert Johnson (not the legendary blues artist). But months later, Tennessee-based collector Larry Moss contacted the museum saying he was the rightful owner and the donor was not in a position to give away the guitar.
The National Music Museum asked a judge in July 2014 to declare it the legal owner of the guitar.
A judge ruled Monday that Moss never owned the title, never possessed the guitar and never paid for it, and didn't take legal action during his three-year wait for the instrument. The museum received the guitar's title in 2013 and is the legal owner, the court found.
Presley played the guitar during his 1977 tour and gave it to a fan in St. Petersburg, Florida, when it was damaged. Presley died six months later.
"We are elated to receive this judgment on the guitar," National Music Museum Director Cleveland Johnson said in a statement. "We're thrilled that our passionate commitment to it will ensure that it stays at the NMM for the enjoyment of our future visitors. We are the most suited to the guitar's safeguarding and physical preservation. It's in the best hands."