Six arrested for armed robbery during alleged drug deal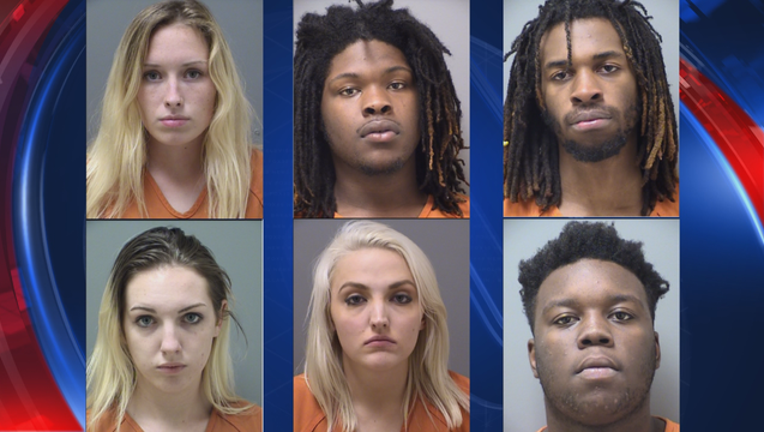 CANTON, Ga. - Six people in Canton face serious charges after they were arrested in connection with an armed robbery which happened Thursday night.
Police said a group of suspects set up the victim to meet them on Jefferson Circle last Thursday.
According to officers, the armed suspects then stole cash and narcotics from the victim and drove up.
The victim called 911 to report the crime and police were able to catch up with the suspects during a traffic stop.
Officials seized the gun used in the robbery, as well as what investigators call "a felony amount of drugs."
Those arrested were:
William Harris, 19, of Acworth

Shamer Jones , 19, of Canton

Marissa Lemieux, 18, of Jasper

Brittany McGuire, 19, of Jasper

Deshaun Tiller, 18, of Canton

Nicole Clary, 18, of Jasper
All were charged with armed robbery, aggravated assault, and possession of cocaine with intent to distribute
Police said charges are also forthcoming on Shaud Pinzon, 20, of Duluth, who was identified by investigators as the victim. Those charges could include possession of cocaine with intent to distribute, according to police.