Second 4.3-magnitude earthquake strikes off SoCal coast Wednesday, near San Clemente Island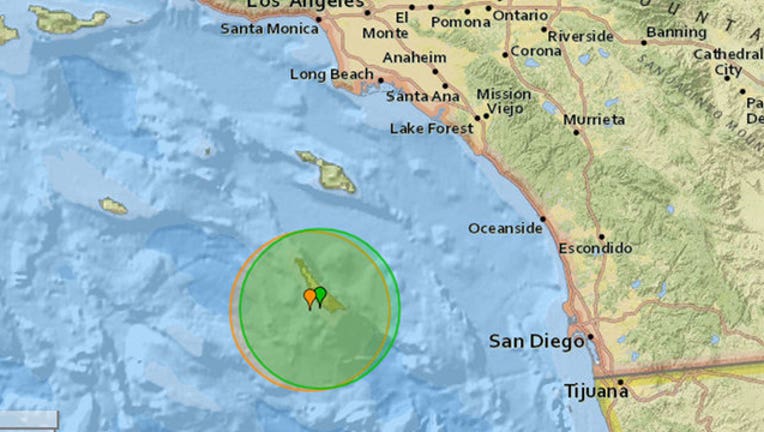 article
AVALON, Calif. (FOX 11) - Two 4.3-magnitude earthquakes were reported off the coast of Southern California on Wednesday morning.
The U.S. Geological Survey (USGS) reported the first quake at 3:47 a.m. approximately 9 miles from San Clemente Island. It was recorded at a depth of about 5.2 miles.
Related: 4.3-magnitude earthquake strikes off SoCal coast, near San Clemente Island
Reports on the USGS "Did You Feel It?'' map showed light shaking could be felt along the coast from Santa Monica to San Clemente and as far inland as Hemet and Fontana. Light shaking was also reported in San Diego County from Escondido to Chula Vista.
Suggested: Seismologist Dr. Lucy Jones on preparing for earthquakes
The second 4.3-magnitude earthquake was reported at 7:32 a.m. approximately 11 miles west of San Clemente Island, according to USGS.  It was recorded at a depth of about 5.2 miles.
Reports showed light shaking was felt from Santa Monica to San Clemente during the second quake. Residents also felt light shaking in Hemet and La Jolla.
There were no immediate reports of injuries or damage.
USGS provides information about earthquakes by state and preparedness information, including helpful information for those in California.
CNS contributed to this report.