Rising tennis stars with Atlanta roots inspire local young players
ATLANTA - Two tennis phenoms with Atlanta connections go deep into the U.S. Open. Coco Gauff is set to play in the women's finals Saturday night. Ben Shelton lost a hard-fought march to legend Novak Djokovic in the men's semifinals on Friday.
Gauff spent her early years in Atlanta. Shelton was born here. His dad coached tennis at Georgia Tech.
Both rising stars inspire young up-and-comers in Atlanta to greater heights.
"I love how they both maintain composure and are able to hype themselves up on the court," said Perry Stewart, who trains with the high-performance group at the Sandy Springs Tennis Center. She has known Shelton since she was a little girl. She was amazed that her friend got to play a legend on one of the biggest stages.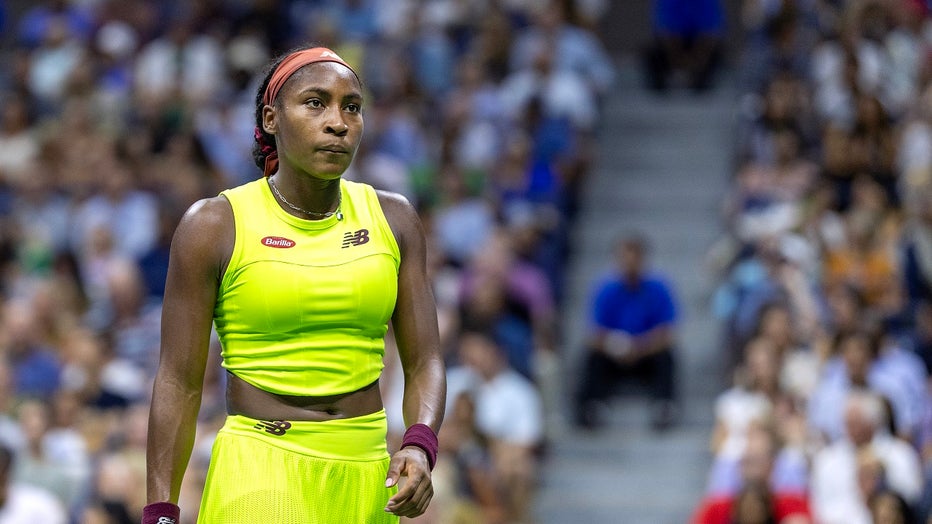 Coco Gauff of the United States looks to her team during her victory against Karolina Muchova of the Czech Republic in the Women's Singles Semi-Finals match on Arthur Ashe Stadium during the US Open Tennis Championship 2023 at the USTA National Tenni
"It's unbelievable. It's an unreal feeling that someone I personally know is doing something so incredible as that, getting to play one of the greatest players of all time," Stewart said.
Gauff is only 19, and Shelton, 20, both just a little older than young prospects like 17-year-old Issei Shimizu
"It's good to see what people my age can do. Ben is only two or three years older than me, and he's accomplished so much," Shimizu said.
"It's insane how they're five years older than me. It feels like they're so mature, competing in front of hundreds of thousands of people," said Harrison Kemp, another rising prospect.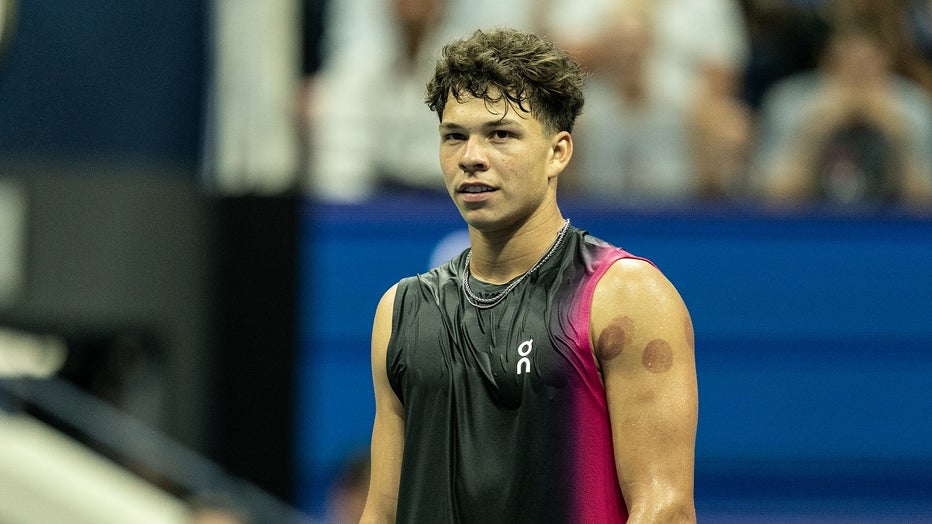 Ben Shelton of USA in action during semifinal round against Novak Djokovic of Serbia at the US Open Championships at Billie Jean King Tennis Center in New York on September 8, 2023. Djokovic won in straight sets and progressed to the final. (Photo by
Kemp couldn't imagine standing across the net from one of the greatest of all time. "That would be insane. It's like the goat," Kemp said.
Gauff and Shelton motivate these young prospects to serve and volley all the way to the big time. "There's so much that I could go for. It's pretty inspirational," Shimizu said.
"It's a feeling, a hope that maybe someday I can do the same," Stewart said.