Retired Lt. Col. Oliver North to become NRA president, organization says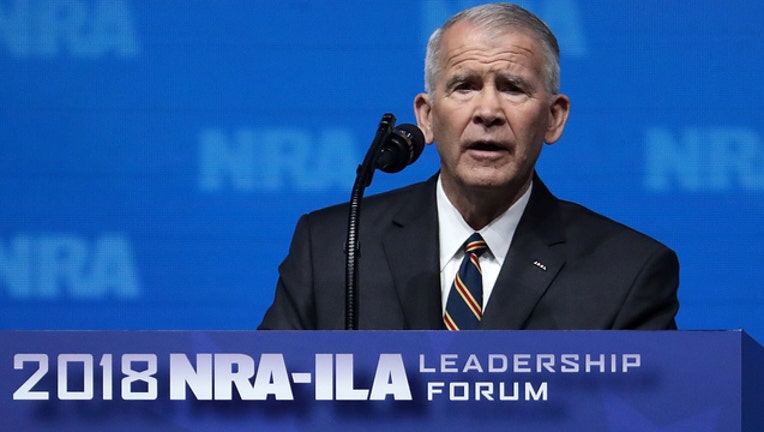 FAIRFAX, Va. - (FOX NEWS) -- Lt. Col. Oliver North is set to lead the National Rifle Association of America as president, a process the NRA Board of Directors initiated Monday, the group announced.
North will be retiring from his role at Fox News immediately. He will be taking over Pete Brownell's position, who did not seek a second term as NRA president. 
"I am honored to have been selected by the NRA Board to soon serve as this great organization's President," North said in a news release.  "I appreciate the board initiating a process that affords me a few weeks to set my affairs in order, and I am eager to hit the ground running as the new NRA President."
NRA Executive Vice President and CEO Wayne LaPierre called North a "legendary warrior for American freedom, a gifted communicator and skilled leader." 
North served 22 years as a Marine and was part of the National Security Council staff during the Reagan administration.