Restaurants opt out of using QR-code menus post-pandemic
PORT CHESTER, N.Y. - The dining-out experience has been ever-changing since restaurants reopened during COVID, but three years later, it's just about as normal as it was pre-2020.
Part of Lizzie Barnes' protocol upon reopening the Saltaire Oyster Bar and Fish House was ditching paper menus for high-tech QR codes.
"People felt comfortable with it at the time. No touching. No contact," said Barnes.
According to menu management company Must Have Menus, there has been a significant drop in scans it provides to restaurants. The company says it's down about 27% compared to two years ago.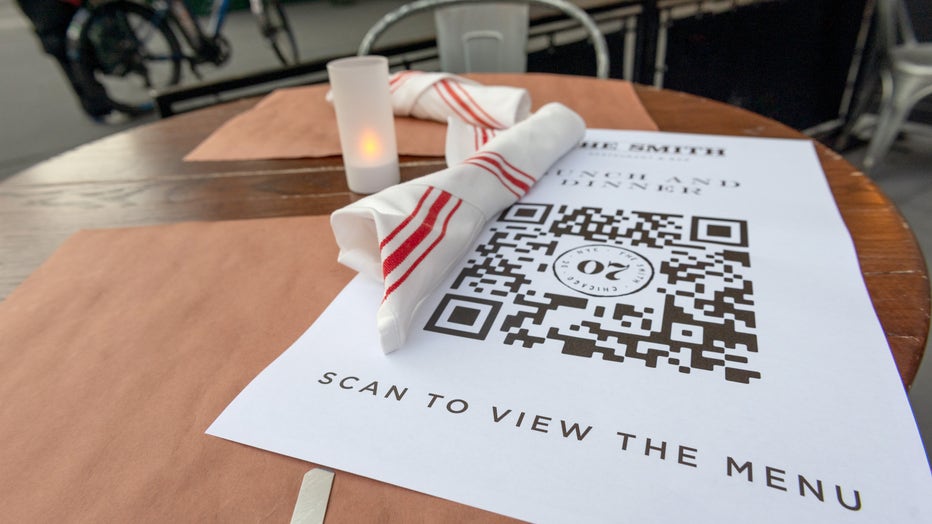 NEW YORK, NEW YORK - JULY 13: A paper menu with a QR code to encourage touchless ordering is on display at The Smiths outdoor seating near Lincoln Center as the city moves into Phase 3 of re-opening following restrictions imposed to curb the coronavi
PREVIOUS: Restaurant menu QR codes and the risks to your privacy
"Now that we are accessing that and kind of returning back to hospitality as it was in 2019, I think people really like having a menu that they can hold. They can feel they can open it up and explore or hand it over to someone else, make them look at it," said Mark Plumlee, the senior content manager for Must Have Menus.
"They want to browse it. It's part of the experience. It's part of the dining. It's part of the romance of the restaurant," agreed Barnes.
Most customers still want the dining experience.
"It's easier for me to see what I want. Get straight to the point other than scrolling," one patron said.
"Technology is easier and I don't always like to touch. Sometimes the menus are old," another patron said.