Rescue dogs help Fulton County convicted felons start new lives
FULTON COUNTY, Ga. - A program that helps give convicted felons a second chance is getting a new opportunity of its own thanks in part to a former participant. Canine Cellmates is a diversion program for convicted felons in Fulton County. 
At the beginning of the year, Canine Cellmates had to move into a new building, but they were not able to run their program out of it until a former participant helped make it possible.
Canine Cellmates has a track record of helping convicted felons and shelter dogs find life beyond the bars.
"They come to us as an interruption in their legal process. So 90% of these men would have gone to prison. Instead of going to prison they come to us. They work with rescue dogs in an intense environment," Executive Director Susan Jacobs-Meadows said.
Since 2013, they have allowed convicted felons in Fulton County to turn their lives around.
"Four-hundred and fifty-plus men have been through one of our programs. We're approaching the 200 mark on dogs that we've pulled out of shelters that we've had in our program," she said.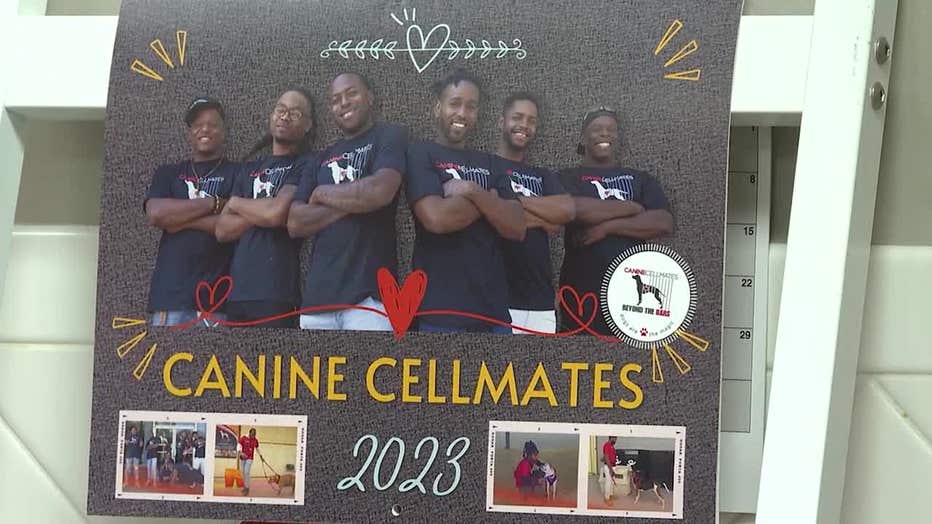 For the last two years, they've done the work in their own facility. At the end of last year, they learned they needed a new space.
"We have some pretty specific needs surrounding accessibility for the men in our program and housing our dogs, affordability of course there's always that. And we literally came down to two weeks before we found this space, so this was a godsend for us," Jacobs-Meadows said.
The new space they found came with challenges.
"Because in Phase 1 of Beyond the Bars the men are here four days a week and a big part of what they're doing is working with the dogs in a group training class. And there was no space in this building that was large enough to hold a training class," she said. 
Jacobs-Meadows had someone in mind to help make the new spot work for them. Ronnie Howard, owner of Arid Restoration, went through Canine Cellmates in 2017. He was an inmate in Fulton County Jail, facing drug charges.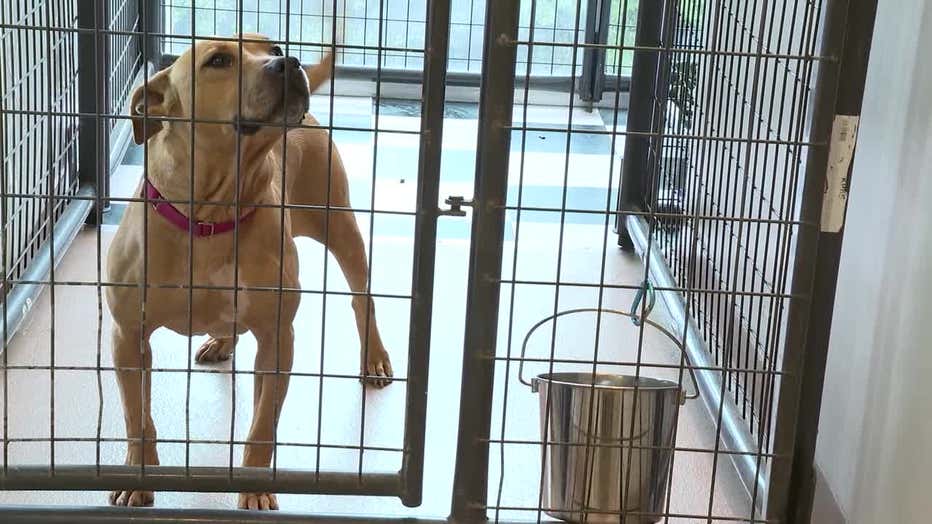 "When Ms. Susan came into my life and this program came into my life I was like there's the purpose, there's the reason. So it felt great to be able to come back and help make this program better," Howard said.
Howard fixed the space so that Canine Cellmates could start a new program for men who are in the same position he was once in.
"And I wanted to make sure that I went the extra mile to get it done properly for her. Because there are going to be gentlemen here participating in this program and I want them to get something good out of it just as I did," he said.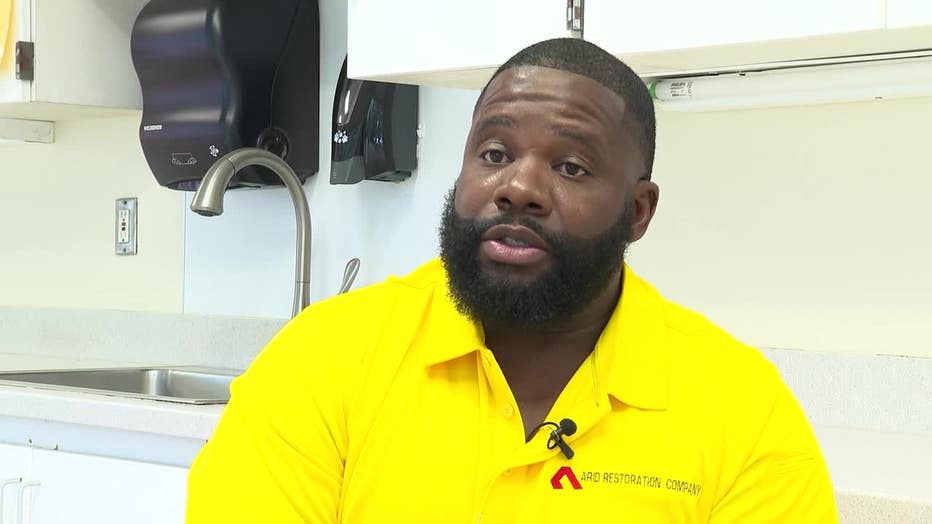 It's a full-circle moment for this program and for one of the men whose life was changed by it.
"We've had a lot of success stories, but it's particularly gratifying when they want to give back to the program that helped them," Jacobs-Meadows said.
"I know what it has done for me and I know what it can do for future participants. This is a great program," Howard said.
Canine Cellmates hopes to start a new program for 10 new inmates next month.