Reaction to death of Dr. Christine King Farris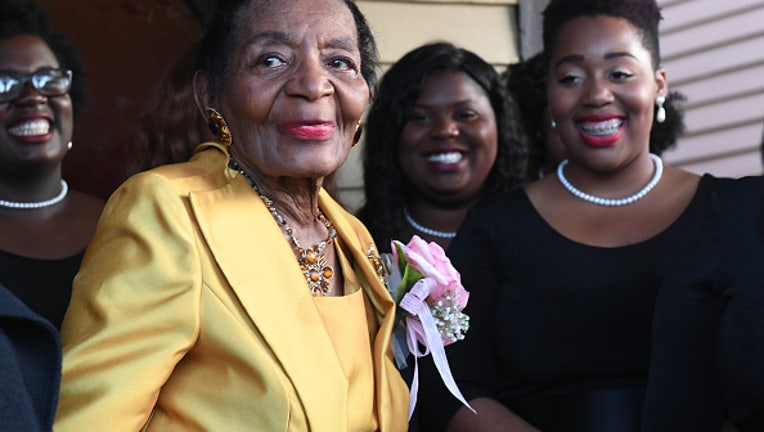 article
ATLANTA - Dr. Christine King Farris, the only surviving sibling of Dr. Martin Luther King Jr., died in Atlanta on June 24. Here are statement from Georgia politicians and others.
Mayor Andre Dickens issued the following statement on the passing of Christine King Farris.
"Our hearts are heavy in Atlanta today, with the news that Christine King Farris has died. 
"Mrs. Farris was a force in her own right. A champion of literacy and education, she taught at her alma mater, Spelman College, for nearly 50 years. As the last of the King siblings, she spent much of her life advocating for equality. She once said that her brother Martin simply gave us the blueprint, but it was our duty 'to carry it out.'
"Mrs. Farris was a beloved mother, grandmother, and aunt. On behalf of the entire city of Atlanta, I send our deepest condolences to her children, Isaac Farris, Jr. and Dr. Angela Farris Watkins. Her niece and nephews, Bernice, Martin and Dexter are also in our prayers.
"We mourn with you today and pray that God's Grace keeps you. Rest in Heaven, Mrs. Farris."
Martin Luther King Jr.'s youngest daughter, Bernice King, paid tribute to her aunt.
Martin Luther King III also shared his feelings on social media.