Police searching for gunman in deadly shooting in South Fulton neighborhood
SOUTH FULTON, Ga. - Homeowners in a normally quiet community of South Fulton are stunned after one of their neighbors was shot and killed in his own driveway early Thursday morning.
The shooting happened at around 1:20 a.m. on the 4300 block of Rainer Drive, which is located in the Estates of Stonewall Manor, an upscale subdivision.
"It's very unusual. I've been here in this community for over 18 years and nothing like this has ever happened before," homeowner Vicky Parks commented.
Neighbors in Stonewall Manor subdivision say violence is not common. They described themselves as a peaceful, working-class, family-friendly neighborhood.
That is why news that one of the homeowners was shot in his own driveway has disturbed many here.
"I'm shocked, basically I really am. I am very sadden, very sadden for his family and for our neighborhood," Mrs. Parks remarked.
Neighbors tell FOX 5 a car that they don't usually see was in the driveway. One neighbor heard three shots about 1 a.m.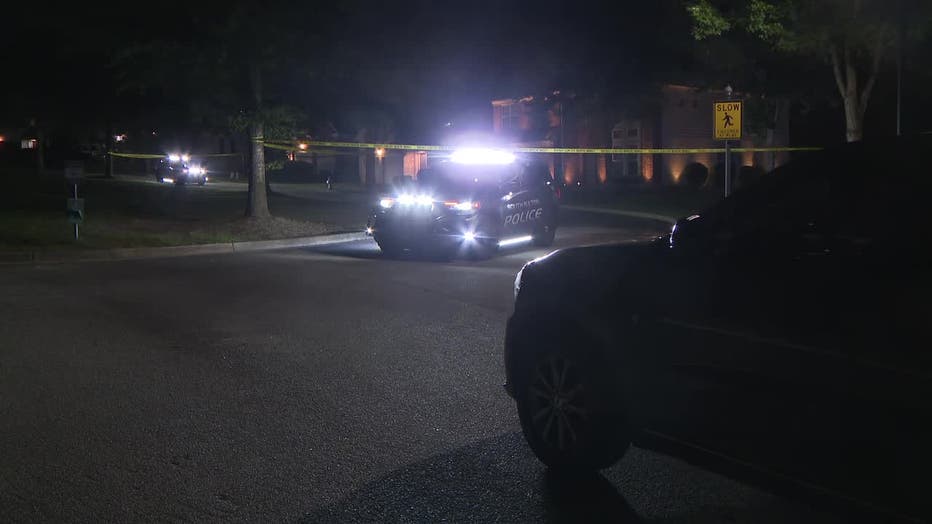 South Fulton Police say the injured 45-year-old man stumbled to his neighbor's house and rang the bell for help.
"The victim made his way to the neighbor's house and knocked on her door, she subsequently called 911," South Fulton Police Lt. Jubal Rogers revealed.
Police say they will increase patrols in the area.
They are also asking homeowners to help out.
"The neighbors, if they check their video surveillance cameras or ring cameras, to go back and look during this time frame about one o'clock this morning to see if they may have captured anything suspicious or persons running from the scene," the lieutenant asked
South Fulton Police say this is the eighth murder this year and they are committed to solving it.
Authorities are offering a reward of up to $2,000 for information that leads to the arrest and indictment of anyone involved.
Anyone with information is asked to call Crime Stoppers Atlanta tip line at 404-577-TIPS (8477).