Prosecutors: Roof headed to Tennessee after church shootings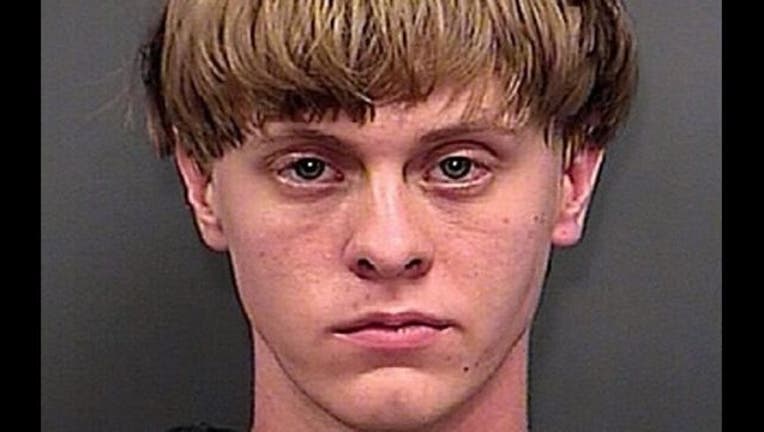 article
CHARLESTON, S.C. (AP) — The man charged with killing nine people at a Charleston church used the internet to scope out Emanuel AME and other historically black churches, and was trying to get away to Nashville, Tennessee, when he was arrested, federal prosecutors say.
The new details are included in filings in which prosecutors outline how the charges against Dylann Roof involve interstate commerce. The defense wants the charges tossed, saying the shootings had no relation to interstate commerce as required under federal law to charge hate crimes.
Roof faces 33 federal counts, including hate crimes, in the shooting deaths of nine black parishioners during a Bible study. His death penalty trial is set to begin in November.
In the filings, prosecutors note Roof drove on an interstate highway to Charleston and had a GPS set for Nashville when arrested in North Carolina the day after the shootings on June 17, 2015.
"Defendant used the internet in planning and committing the offense," prosecutors said in the filing late Monday. "Defendant used the internet to research historically black churches, including Emanuel AME Church and other potential targets for his attack."
The filings also noted a phone call was made from Roof's home to the church in February of 2015, about four months before the massacre.
Roof also used the internet to post a manifesto on a website owned by a Russian hosting company. Roof made payments to that company through debits from his bank account four times in 2015 — the last payment only a day before the shootings, prosecutors said.
The payments involved transactions crossing state and international boundaries. Authorities said Roof posed with the Confederate battle flag in online photos and talked of trying to start a race war.
The Glock handgun, the gun magazines and the nearly 80 rounds of Winchester .45 caliber ammunition that were used in the shootings were produced outside South Carolina and had been shipped in interstate commerce, the filing said.
It also noted Emanuel AME is involved in interstate commerce because it is part of a national organization and that people from around the nation, including President Barack Obama, traveled to South Carolina for memorial services after the shootings.
Roof also faces nine counts of murder in state court in a trial set to begin early next year. State prosecutors are also seeking the death penalty.