Prosecutor: Alabama speaker made $2.3 million off his office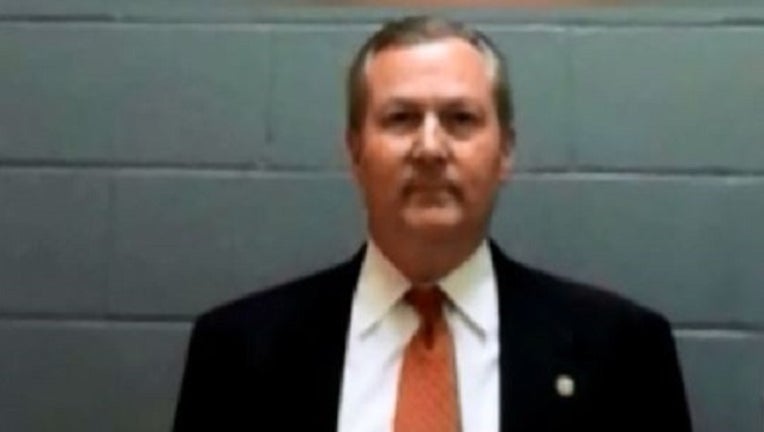 article
OPELIKA, Ala. (AP) — Alabama House Speaker Mike Hubbard went on trial Tuesday on felony ethics charges that could result in his removal from office, with a prosecutor telling jurors the powerful Republican legislator illegally made $2.3 million off his state position and GOP chairmanship despite promising to clean up corruption in the Statehouse.
Repeatedly referring to the influential lawmaker as "the defendant Hubbard," prosecutor Matt Hart said in opening statements that Hubbard repeatedly used his public positions to solicit consulting contracts, investments and other business as his personal finances crumbled.
Hubbard directed $961,431 in Republican Party money to his two companies while serving as party chairman, Hart said, and he took $733,848 total in consulting contracts from four companies that had business before the Legislature while serving as speaker. Hubbard also asked four lobbyists and company executives for $600,000 total in investments to prop up his failing printing company, Hart said.
"The evidence is going to show that this guy knew exactly what he was doing ... and he should be held accountable," said Hart, waving his hand toward the defense table.
Defense attorney Bill Baxley, a former state attorney general and lieutenant governor, said prosecutors had it all wrong and Hubbard is innocent.
"He hasn't done anything wrong," Baxley said.
Baxley said the 23-count felony indictment against Hubbard is "a bunch of mumbo-jumbo," and he said Alabama's ethics law contains exemptions that cover things like normal business dealings and friendships.
"We have a citizen Legislature, and the citizen legislators have to have a part-time job unless they are wealthy," Baxley told jurors.
The prosecution could call its first witness after a lunch break.
Hubbard's trial comes at a tough time for Alabama Republicans, who control all three branches of government. They gained control, in part, because of a Statehouse takeover that Hubbard engineered while GOP chair in 2010. The theme of that campaign? Ending decades of Democratic corruption in Montgomery.
Yet today, GOP Gov. Robert Bentley faces possible impeachment over a sexually charged scandal and could be a prosecution witness against Hubbard. So could former Gov. Bob Riley, Hubbard's political mentor. Meanwhile, Republican Supreme Court Chief Justice Roy Moore also is suspended and faces possible removal for allegedly violating judicial ethics with his opposition to same-sex marriage.
In his opening statement, Hart recounted Hubbard's rise to power in Alabama and his personal history. It included stints as a sports information specialist who helped guide publicity campaigns that ended with Hershel Walker winning the Heisman Trophy at the University of Georgia and, later, Bo Jackson at Auburn University.
Elected to the Alabama House in 1998, Hubbard led the successful effort in which Republicans gained majorities in the Legislature for the first time since Reconstruction. He was elected speaker in 2010. Hart said it was around that time that Hubbard's personal and business finances began falling apart, meaning he needed a new source of income.
Hubbard began soliciting consulting contracts that traded upon his position of speaker yet typically didn't mention that he was lobbying while also serving as speaker, Hart said.
In one case, the Southeast Alabama Gas District — which paid Hubbard $12,000 a month for economic development work — sent Hubbard to the Paris Air Show yet Hubbard wore a nametag identifying himself as the House speaker the entire time, Hart said.
Baxley latched on to the reference, saying Gov. Bentley and Alabama Attorney General Luther Strange — Hart's boss — also attended the air show. "Yet he is charged with a crime?" Baxley said, pointing at Hubbard.
Court officials have said Hubbard's trial could last about three weeks. A conviction on even one felony count would result in Hubbard's automatic removal from office.