Powerful storms threaten parts of Deep South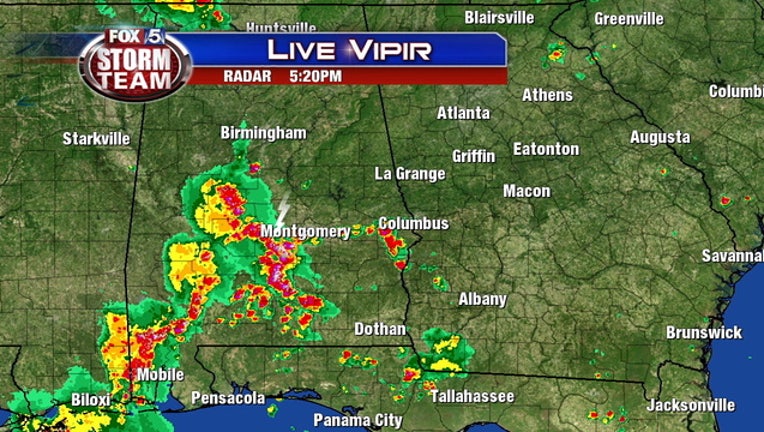 ATLANTA (AP) — Parts of Louisiana were under a severe thunderstorm watch Wednesday as storms began firing up over parts of the Deep South.
The National Weather Service issued the watch for much of south Louisiana and southwest Mississippi until 3 p.m.
The threat of severe weather was expected to diminish during the afternoon as the line of storms weakened, forecasters said.
The main threat continued to be damaging winds and large hail. The weather service also lowered the threat of a tornado forming in the area.
The National Weather Service in Lake Charles reported on its website that trees were downed by high winds in Vernon Parish.
Multiple lines of storms moved across north Louisiana on Wednesday, with some capable of producing large hail and damaging winds and a possibility of an isolated tornado. Several tornado warnings were issued for several north central parishes, but there were no reports of a tornado touching down.
"The biggest threat from the squall line is strong, damaging winds of 45-50 mph," said Donovan Landreneau, a forecaster with the National Weather Service in Lake Charles, Louisiana.
The national Storm Prediction Center said most of Louisiana and Mississippi — along with part of western Alabama — was at a slight risk of severe storms Wednesday.
In Alabama, the highest chance for thunderstorms was Wednesday evening. The strong storms were most likely to strike portions of northwest Alabama, the weather service said.
Some thunderstorms were also possible in Georgia late Wednesday and into Thursday.
DOWNLOAD the FREE FOX 5 Storm Team app to track severe weather