Police: Suspect steals $2K worth of sunglasses from Mall of Georgia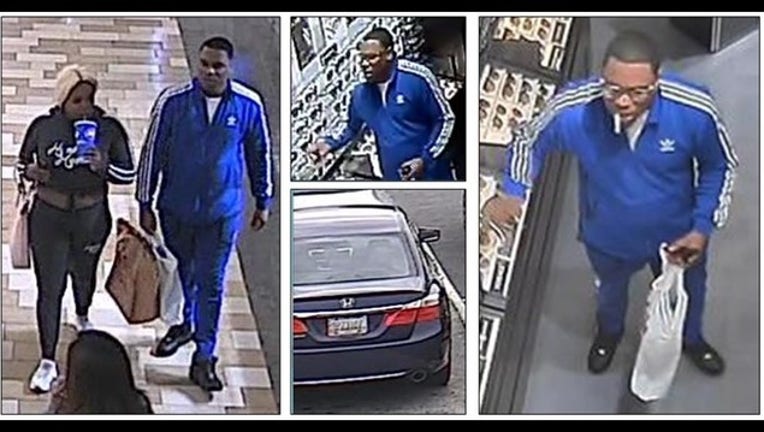 article
BUFORD, Ga. (FOX 5 Atlanta) - Gwinnett County Police are searching for a shoplifting suspect and a person of interest. 
On November 4, a black male walked into the Sunglass Hut at the Mall of Georgia, and, according to police, grabbed five pairs of sunglasses then placed them in an H&M bag before leaving the store. The sunglasses equaled a value of more than $2,000. 
Police said the male suspect was seen at the mall with a black female. Police said her "level of involvement" isn't known at this time. 
The suspect is described as being in his late 20s to early 30s, roughly 5'8" to 6-feet-tall, and has a medium build with black hair. He was last seen leaving in the mall in a blue Honda Accord. 
Anyone with information is asked to call the Gwinnett County Police Department at 770-513-5300.