Police search for woman in McDonough shoplifting incident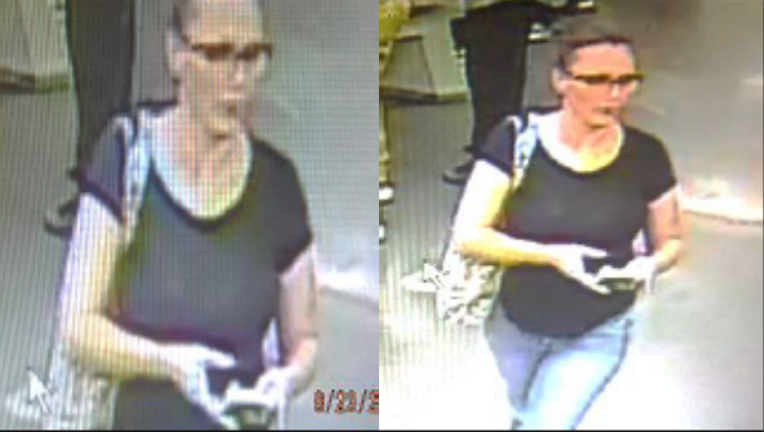 MCDONOUGH, Ga. - McDonough Police are trying to locate a woman accused of shoplifting from a Kroger store.
Police released surveillance images of the unidentified woman, who they say stole two pumpkins—priced at $29 and $59— from a sidewalk display at the Jonesboro Road location.
After making a small purchase, the woman placed the pumpkins in her green-colored SUV and drove off without paying for them.
Anyone with identifying information on the suspect is asked to contact the McDonough Police Department at 470-878-1092.