Police in pursuit of stolen car in El Monte area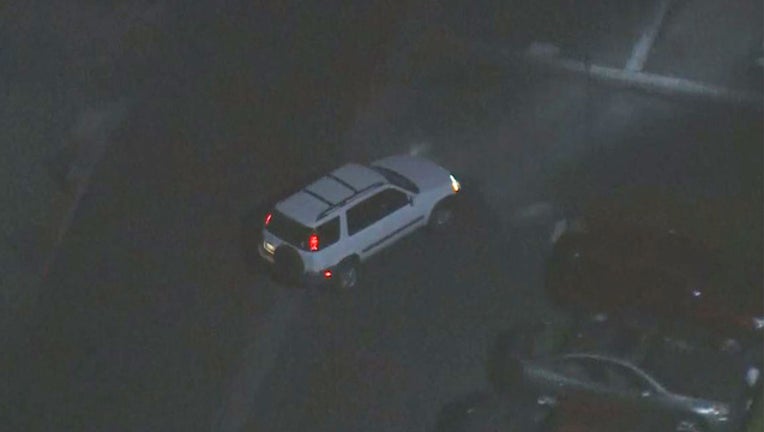 article
EL MONTE, Calif. (FOX 11) - Law enforcement was pursuit of a stolen car in the El Monte area Wednesday night.
In a bizarre move, the suspect entered a mobile home park in the 12700 block of Elliott Avenue in El Monte and drove around in circles inside the property.
The vehicle was reportedly stolen out of West Covina.
The suspect hit several spike strips and continued riding on at least one flat tire as police begin blocking the suspect in -- making the area where the suspect can drive smaller.
At about 10 p.m., the suspect's vehicle lost a wheel and came to a full stop. Officers approached the SUV with guns drawn and eventually took the suspect into custody.
No further information was immediately known.