Police hope hat can help catch car thief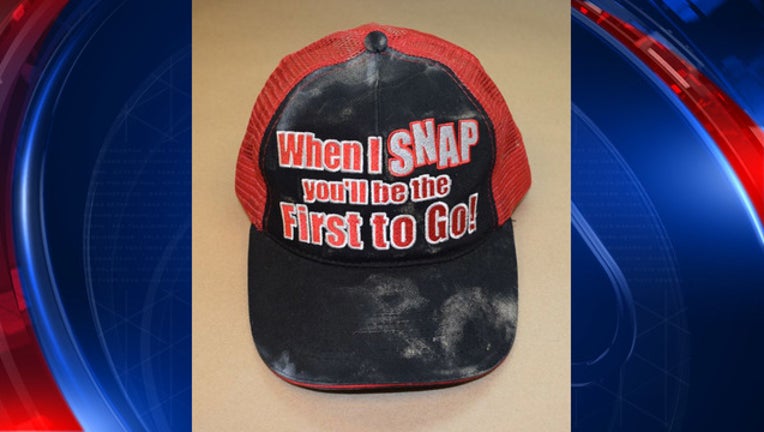 DALTON, Ga. (AP) - Police in Georgia are looking for a car thief who may have left behind a baseball cap bearing the sentence, "When I SNAP you'll be the first to go."
The red and black cap was found in a stolen 1997 Honda Accord that had been spray-painted black and got stuck in mud in another county. Dalton Police Detective Brian Shirley says it was muddy all over as if it had been taken four-wheeling.
The owner was a delivery driver who left his motor running while he dashed in to get pizzas from a Papa John's.
The department posted a photo of the cap and an account of the theft on Facebook on May 30, hoping for tips.
Shirley says police hadn't received any tips as of Saturday morning.