Police: Douglas man shot kitten in face with flare gun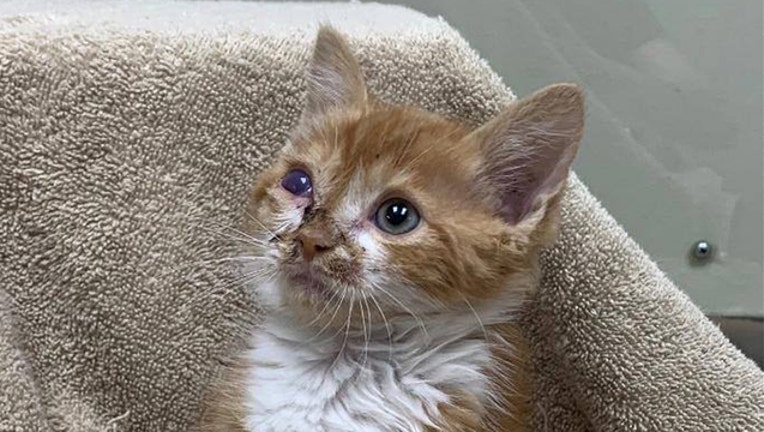 DOUGLAS, Ga. (FOX 5 Atlanta) - Officers have arrested a Douglas man who allegedly shot a young kitten in the face with a flare gun.
A City of Douglas police officer was patrolling on Aug. 17 when they were flagged down by the owner of the approximately 5-week-old kitten.
The owner of the kitten told the officer that an acquaintance, identified as Norris Keyon Moffett, shot the kitten with the flare gun in the face and that she couldn't afford its treatment.
The officer talked to local rescue organization Coffee Cause for Paws to arrange for the kitten to be treated.
The little cat, who police say had significant trauma to its face, is expected to make a full recovery.
After an investigation, police charged Moffett with one count of aggravated cruelty to animals.
He has been booked into the Coffee County Detention Center.