Police: Couple came to town to profess love, commit crime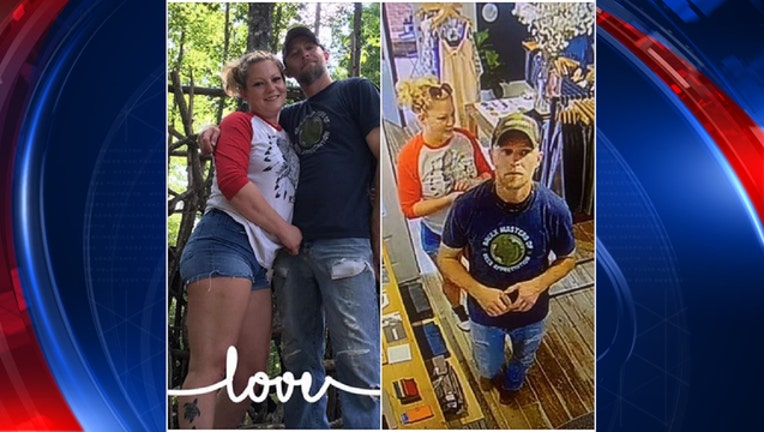 CHATTAHOOCHEE HILLS, Ga. (FOX 5 Atlanta - They say a picture is worth a thousand words, but the Chattahoochee Hills Police Department had just 86 for two photos they recently posted on their Facebook page.
"Thousands of people visit our amazing city every year. Some stop to take a photo. Often they post these photos on facebook professing love for each other," the post began. "Sometimes people come here to commit crimes. Rarely though, they come here to do both."
Two photos accompanying the post, show a couple posing for a picture with the word "Love" scrawled under it and what appears to be a surveillance photo of the same couple inside a store
"After committing a theft at Hamlin in Serenbe, Thomas decided he would be part of the latter group. We have warrants for him. If you know him or Deztinni (shown in the photos) please let us know so we can take our own photos," the post concludes.
Anyone with information on the couple can contact the Chattahoochee Hills Police Department.