Police: 2 pounds of meth seized during Winder traffic stop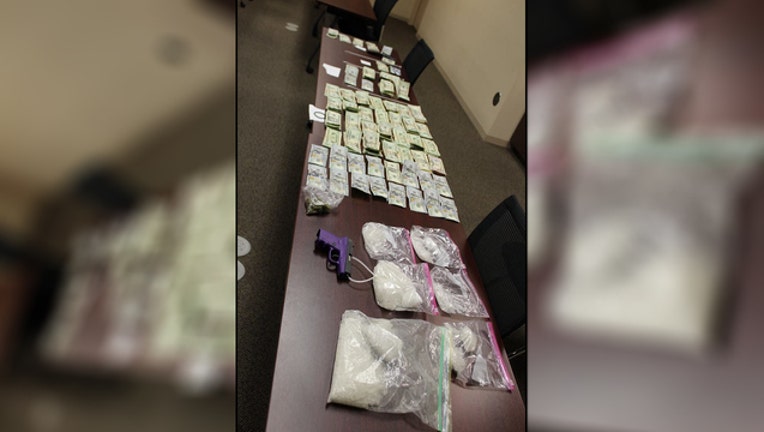 WINDER, Ga. (FOX 5 Atlanta) - Police in Winders said an early evening traffic stop on Friday led to a major bust.
Winder Police said they made the stop on Elm Street around 5:30 p.m. on Feb. 8 after spotting two vehicles stopped in the road and the drivers exchanging two book bags
Police said the drivers gave conflicting statements and officers noticed the smell of burned marijuana coming from one of the vehicles. Officer searched that vehicle and found some suspected marijuana along with a large quantity of suspected methamphetamine found inside a book bag, police said.
More suspected methamphetamine, marijuana and a firearm were located along with a large quantity of cash after officer performed a search, police said.
Investigators said officers seized two pounds of methamphetamine.
Gloria Portillo, 25, of Winder, David Villanueva, 18, of Lithia Springs, and Yolanda Mata-Mandez, 17, or Marietta, were all arrested and charged with felony trafficking and possession for the methamphetamine as well as possessing less than an ounce of marijuana among other charges.
More charges are possible, police said.