Plane Caught Fire at Fort Lauderdale Hollywood International Airport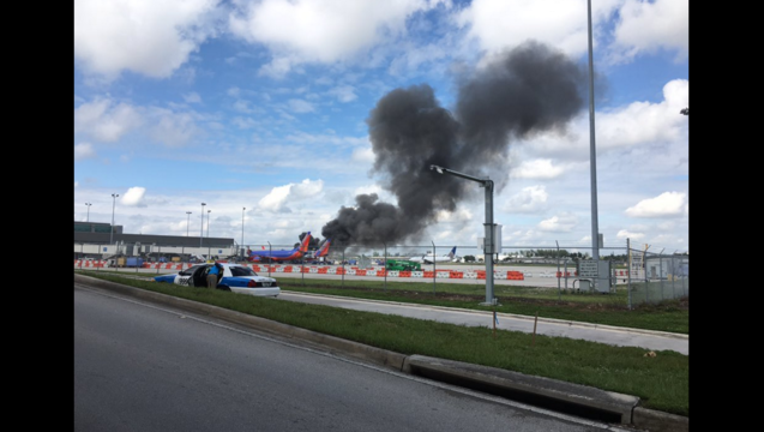 article
HOLLYWOOD, Fla - A Dynamic Airways Boeing 767 caught on fire on the tarmac at Fort Lauderdale-Hollywood International Airport Thursday as it prepared for takeoff.
According to airport police, the plane's left engine caught fire just as it was ready to depart. The flight was bound for Simón Bolívar International Airport outside Caracas, Venezuela.
The airport continued to operate shortly after the crash using another runway, but an airport spokeswoman later said the airport had been closed.
Dynamic said on its website its Boeing 767s can accommodate up to 250 people.
Passengers on another plane on the runway recorded the fire and posted video to Twitter showing plumes of thick black smoke coming from the plane. 
The National Transportation Safety Board is monitoring the situation and hasn't yet made a decision on whether to launch an investigation.