Pike County woman celebrates 100th birthday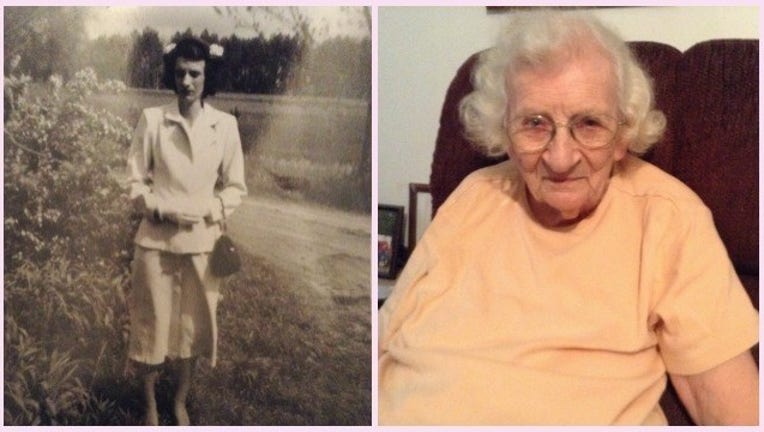 article
A Pike County woman is celebrating an extra-special birthday this weekend.
Helen Mangham was born in 1915 in the Lifsey Springs community where she has lived her entire life.
On Sunday, August 2, she turns 100-years-old!
That's not all that is special about Mangham. She is the oldest of five children, who are all still living. According to Mangham's granddaughter, Pam Vickers, the five siblings are being looked at by the Guinness Book of World Records for the oldest combined age of living siblings.
Mangham has one son, three grandchildren, five great-grandchildren and ten great-great-grandchildren.
Vickers said her grandmother thinks technology is one of the greatest things to come along.
What has contributed to her longevity?
""The biggest thing is trusting in The Lord, and knowing He is always with me," Mangham told Vickers.
Mangham's favorite thing to do is go to church. She has been a member of the same church, Beulah Baptist Church, all of her life.
Her family has planned a huge celebration for her milestone birthday.
"We will have cake and punch, and friends and family will attend and partake in the celebration," said Vickers. "Her birthday party will be on her birthday, after church of course, on August 2nd."
Mangham's family threw her a party last year when she turned 99-years-old and about 100 people attended.
Vickers said her grandma really enjoys getting mail and would love for you to send her a birthday card.
You can send cards to:
75 Crescent Drive
Molena, Georgia 30258
From all of us at FOX 5: we hope you have a wonderful birthday, Helen!