Photo of baby with replica gun in 'A Christmas Story'-inspired photo shoot ignites debate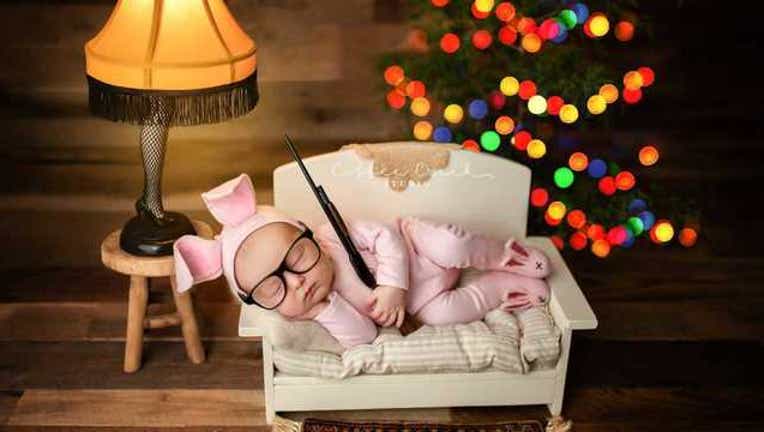 article
(FOX NEWS) - Though the Christmas season is still a few weeks away, some Facebook users are getting fired up over one Indiana photographer's "A Christmas Story"-themed portrait session, starring a sleeping baby boy posed with miniature, replica BB gun.
On Nov. 6, Amy Haehl of Coffee Creek Studio shared a photo to Facebook of the snoozing tot outfitted in the iconic pink bunny suit from the 1983 hit flick. Fast asleep by a Christmas tree and the iconic Leg Lamp, the youngster holds the faux weapon propped up in his arms.
"Only 49 days until Christmas!! Ralphie loved his pink bunny suit I had made for him!" the Shelbyville photographer wrote in a post that has since gone viral with over 2,000 likes and nearly 600 comments. "Disclaimer - the BB gun is made of wood to ensure that he did NOT shoot his eye out during the creation of this photo."
Despite Haehl's disclaimer, some social media commenters found the picture to be less than funny.
Read the full story at foxnews.com.