Pet store, dog beer launch fund for Doraville K-9 police officers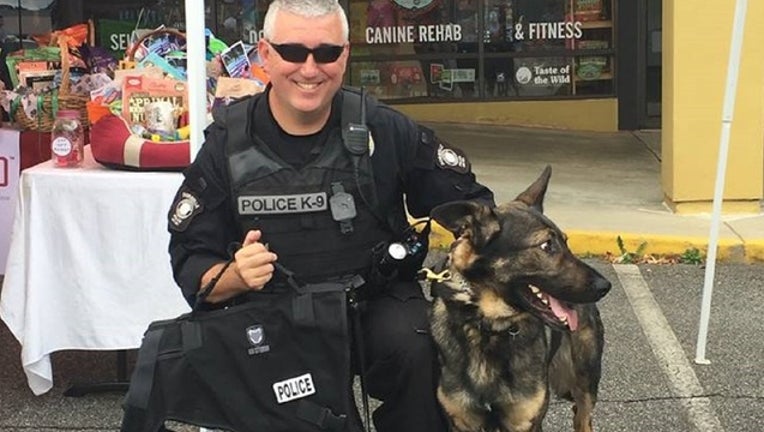 article
DORAVILLE, Ga. (FOX 5 Atlanta) - A Doraville specialty pet supply store and a company which makes beer for dogs (yes, that's a thing!) have teamed up to get bullet-proof vests for two of Doraville's four-legged officers.
App users: View full article here
The PawStand and Bowser Beer, a non-alcoholic beer specifically brewed safe for dogs, are teaming up to provide K-9 officers Max and Bennett with those vests.
In the past two years, they have given the department's other two K-9 officers, Bongo and Brian, custom K-9 Storm bulletproof vests. The vests cost about $3,000 each.
RELATED: Doraville Police K-9 stabbed, expected to make full recovery
RELATED: Doraville K9 officer to receive Paws of Courage Award
The store and brewery have launched a GoFundMe page to make sure they have enough funds by the end of the year to protect the K-9s.
The PawStand launched the initiative in honor of Bowser Beer's Bullet Proof Stout.
Okay, maybe getting a little off-topic but yes, this beer is made specifically for dogs and even is made with real meat and glucosamine to which is supposed to help protect dog's joints. This is a thing.
Anyone who would like to donate can do so at gofundme.com/protect-our-k9-police
RELATED: K-9 Officer Tryko memorial and burial service set for Monday