2 arrested, 1 on the run accused of stealing $500K in cellphones across U.S.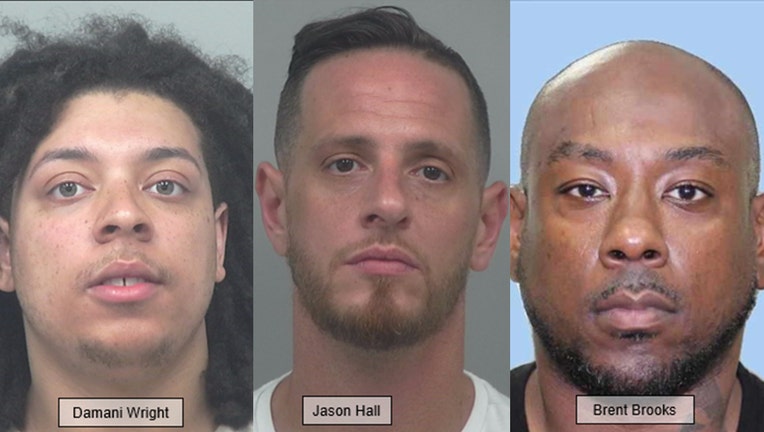 article
PEACHTREE CORNERS, Ga. - Three Georgia men are being accused of stealing around a half-million dollars in cellphones from stores across the United States. One of those men is still on the run.
Damani Wright, 24, of Alpharetta was charged with theft by shoplifting in connection to robbery at the T-Mobile at 6135 Peachtree Parkway in Peachtree Corners on July 3. Gwinnett County Police say Wright entered the storm, cut the cord on the display cell phones, and put them in his backpack, before leaving in a black Lincoln SUV.
Wright, who was booked into the Gwinnett County Jail on July 22, was connected with 38-year-old Jason Hall of Lawrenceville and 39-year-old Brent Brooks. Detectives believe the men are responsible for nearly $500,000 in losses at T-Mobile stores alone.
  (Gwinnett County Police Department)
Hall, who remains in jail, also faces a single count of theft by shoplifting.
Brooks is currently on the run. Police believe he may have left the state.
Anyone with information about this case is asked to call the GCPD detectives at 770-513-5300 or Crime Stoppers at 404.577.TIPS (8477).