Paramedic stabbed in neck by very person he was trying to help, co-workers say
BARTOW COUNTY, Ga. - Five years behind the wheel and Sunday was a call unlike any other for paramedic Traci Turner.
Turner responded to an incident at Cartersville Medical Center for a patient with a stab wound. That patient, she learned, was her old partner and a fellow Metro Atlanta Ambulance Service EMT, Corey Dover.
"I was extremely nervous," Turner told FOX 5. "What was actually going through my mind was, 'How am I going to work on Corey,' but I was going to make it happen somehow, and regardless I wanted to be there."
Dover had responded to a call regarding a man refusing to get out of the street, according to Turner. 
She said after Dover convinced the man to go to the hospital, he asked 60-year-old Hillman William Carson several questions. FOX 5's media partner, WBHF, learned that's when Carson jumped on Dover's back and attacked him.
"I guess something just snapped, and the patient just came down on him and hit him in the back of the neck," Turner described.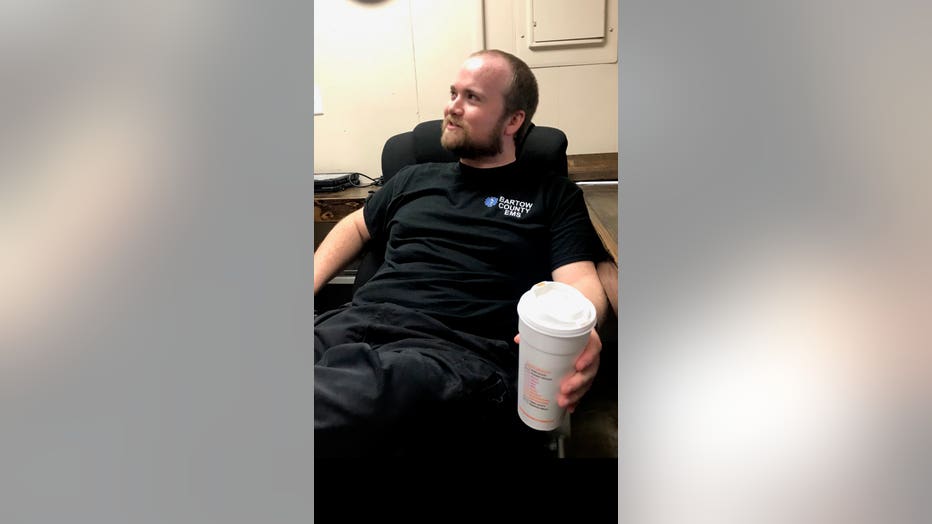 WBHF reported a police officer there then deployed his taser and held Carson at gunpoint, who was later arrested for aggravated assault and felony obstructing or hindering a law enforcement officer.
Turner said the knife hit Dover with a 3-inch knife right next to his spine.
"It could have been way worse, but he got very lucky," she said.
In the meantime, she, along with fellow paramedics, are trying their best to ease Dover's recovery, collecting donations to support him during time off.
"He's a good person, and he deserves all the help that he can get even if he doesn't want it," Turner said.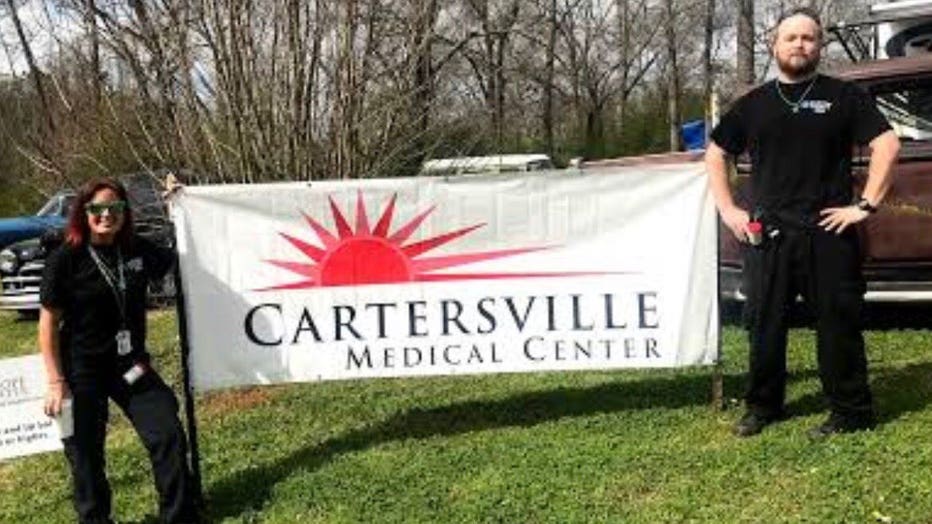 If you're interested in assisting Dover, you can email his current partner Michele Lavigne through traci33143@gmail.com.
Metro Atlanta Ambulance Service confirmed to FOX 5 they are aware of the incident.