Painting by Jimmy Carter sells for high price at nonprofit's auction
ATLANTA - A painting by former President Jimmy Carter helped the Carter Center raise money to continue its global work of fostering peace and fighting disease around the world.
The 2013 oil painting of a bald eagle in flight was just one of the pieces up for auction during the 2023 Carter Center Weekend at the Lowe's Atlanta Hotel.
The painting, which was signed by the president, was sold for $225,000.
This was the first time the annual event was held in Atlanta, the home of the Carter Center. The fundraiser includes presentations, a town hall with the center's senior leadership, and various events focused on the history of Atlanta.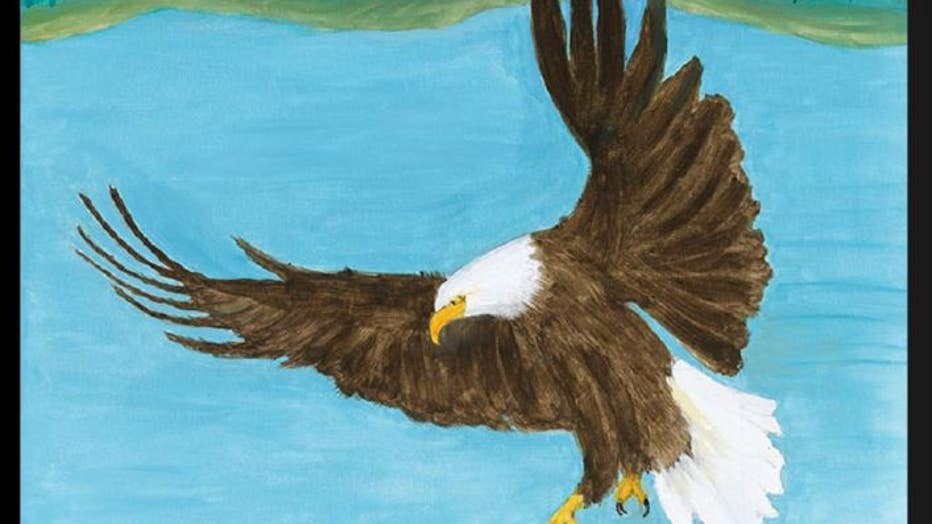 "We were thrilled to have so many loyal supporters come to our hometown for Carter Center Weekend for the first time in its 31 years," said Carter Center CEO Paige Alexander in a statement. "Their generosity will help us improve health, protect human rights, advance democracy, and address mental health around the world."
While the former president's painting raised eyebrows, the biggest-ticket item at the auction was a portfolio of poetry and artwork on human rights featuring works from the Dalai Lama, Maya  Angelou, Bob Dylan, and more. It sold for half a million dollars.
Other items sold at the auction were an acoustic guitar signed by Eagles singer Don Henley, Jimmy and Rosalynn Carter fly-fishing memorabilia, and memorabilia featuring the signatures of Dr. Martin Luther King Jr. and former President Barak Obama.
The event raised over $2 million for the center.