18-hour SWAT standoff in Norcross ends with gunman's arrest
GWINNETT COUNTY, Ga. - After more than 18 hours, a standoff with a barricaded gunman at a Norcross apartment complex has ended with the suspect's arrest.
Police say 33-year-old Terrell Andrews was taken into custody just after midnight at the Gwinnett Pointe Apartments on the 10100 block of Dunleaf Arc Way.
The violent standoff began around 5:30 a.m. Monday with an unknown emergency call that police say Adams made from the apartment. The unknown caller told police said they needed assistance but did not give out any other information. 
After the person called again, officials say they investigated and discovered that a man was inside the home with a weapon.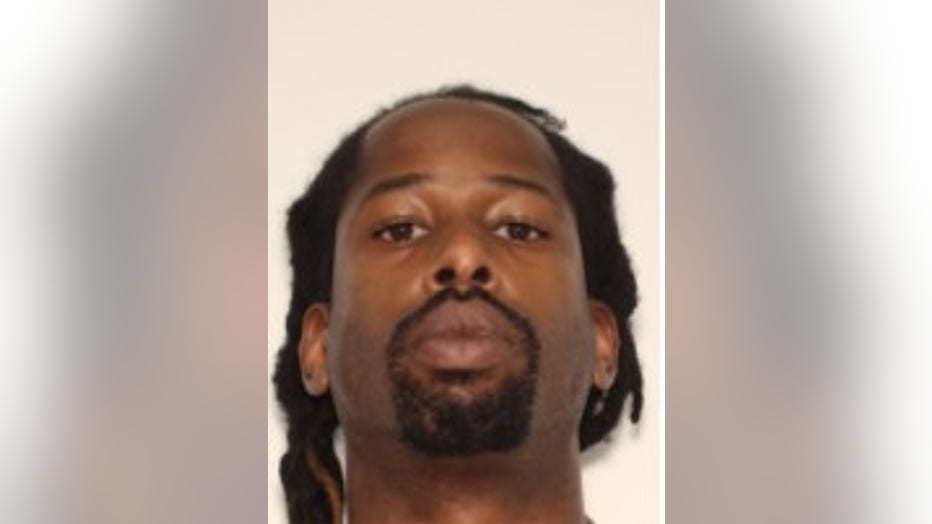 Terrell Andrews (Gwinnett County Police Department)
After figuring out Andrews was armed inside the apartment, Gwinnett County police activated the SWAT team, which spent the day trying to get him to surrender. 
"During the course of the day sporadically he did fire at officers," Officer Hedeshi Valle said.
In response, officials say the gunman fired multiple times at officers throughout the day. Video taken by residents of the apartment complex shows multiple muzzle flashes with the sound of screams and gunshots in the background.
Police evacuated much of the complex and put the rest on lockdown before the SWAT team was deployed. For hours, police turned residents around who tried to go to their apartments for their safety.
Jessica Deleon Cruz and her son waited to get home while her 14-year-old daughter spent the standoff trapped inside their apartment.
"It was scary because she was home alone and I just want to get home to her," Cruz said.
Shortly after midnight, SWAT officers were able to enter the apartment and arrest Andrews. He's now charged with reckless conduct, aggravated assault, and false imprisonment.
Officials have not said whether they've had prior history with Andrews or the apartment.
If you have any information that could help, please call the Gwinnett County Police Department.
WATCH: FOX 5 NEWS LIVE COVERAGE