Next week, marijuana becomes legal in Canada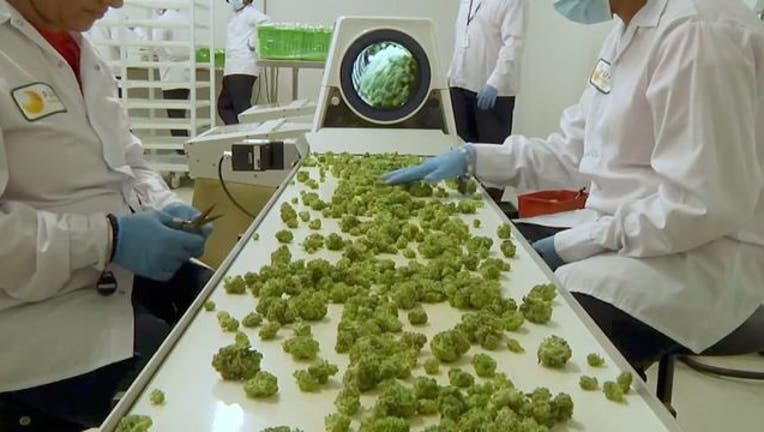 article
(WJBK) - Next week, Canada will become the second and largest country with a legal national marijuana marketplace. 
Roughly 100 dispensaries across the country are expected to be open on the first day of sales, October 17, 2018. 
It's a profound social shift promised by Canadian Prime Minister Justin Trudeau and fueled by a desire to bring the black market into a regulated, taxed system after nearly a century of prohibition.
It also stands in contrast to the United States, where the federal government outlaws marijuana while most states allow medical or recreational use for people 21 and older. Here in Michigan, we'll be on whether or not voting to legalize recreational marijuana next month. 
Unlike states in the United States that have already legalized recreational marijuana, cannabis companies in Canada will have access to banking and even be able to deliver marijuana to customers by mail.
Most provinces have set 19 as the minimum age to buy marijuana, the same as the legal drinking age in Canada. 
Americans can also legally purchase while in Canada, but it can't be brought back. You can expect border agents to be extra vigilant when the new law goes into effect next week. 
Here in Michigan, the proposal on the ballot next month would amend state law to make recreational marijuana legal a decade after voters approved it medically. People 21 and older could possess up to 2.5 ounces of marijuana outside their home or up to 10 ounces within their residence, where they could grow up to 12 plants.
A 10 percent tax on marijuana would be assessed by retailers, on top of the 6 percent state sales tax. Seventy percent of the revenue would be split between K-12 schools and road projects. Municipalities that authorize marijuana businesses would get 15 percent, and affected counties would receive 15 percent. There would be six categories of state-licensed marijuana businesses: retailers, testing facilities, transporters, processors, microbusinesses and growers.
People under 21 who possess marijuana would be assessed a civil infraction. Employers still could fire or take other disciplinary measures against employees for working while under the influence of marijuana. Smoking or consuming marijuana while driving or in a public place would remain illegal.
Experts say Canada's legalization is going to change the global conversation on drug policy. 
"There's no other country immediately considering legalizing the nonmedical use of cannabis, but I think Canada will provide almost the permission for other countries to move forward," said Hannah Hetzer, who tracks international marijuana policy for the New York-based Drug Policy Alliance, 
Canada is become the second and largest country with a legal national marijuana marketplace. Uruguay launched legal sales last year, after several years of planning.  
--
Information from The Associated Press was used in this report