New York flood victim says water rose so fast that he 'didn't have time to think'
Terrifying images show the devastating effects of deadly flooding that slammed parts of New York's lower Hudson Valley in the Northeast, and one resident told FOX Weather that water was rushing down his street at such a high rate that he thought there was going to be a landslide.
At least one woman was killed when she was swept away by floodwaters while walking along a road, and the National Weather Service issued a Flash Flood Emergency for parts of Orange, Putnam, Rockland and Westchester counties after more than a half-foot of rain fell in just a few hours.
"It was shocking. I mean, we knew it was going to rain, you know, but we thought it was going to be just another storm," Jordan Lee Rivera said.
He shared a video of the intense flooding with FOX Weather, and in one of the videos, you can see his car completely surrounded by floodwaters.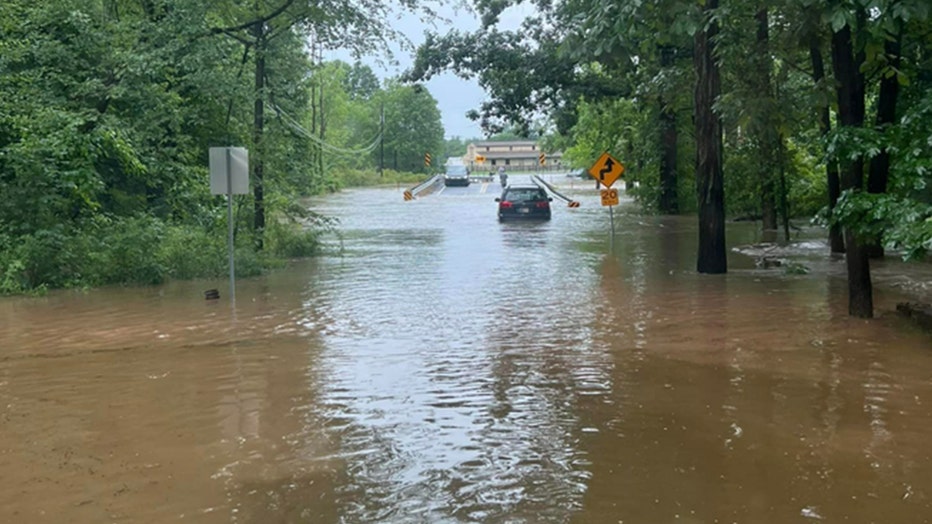 Richlandtown, PA water rescue (Richlandtown Fire Co.)
"I was like, 'Whoa! My Volkswagen is about to be underwater,'" he said. "And I actually ran outside to try to rescue it, but it was too late. The damage was done."
Video recorded in Orange County, New York, shows rocks and debris covering roads after deadly and historic flooding on Sunday, July 9, 2023.
Rivera said he's relatively new to the community, but he said neighbors who have lived there for 30 years said they never experienced flooding like what took place on Sunday.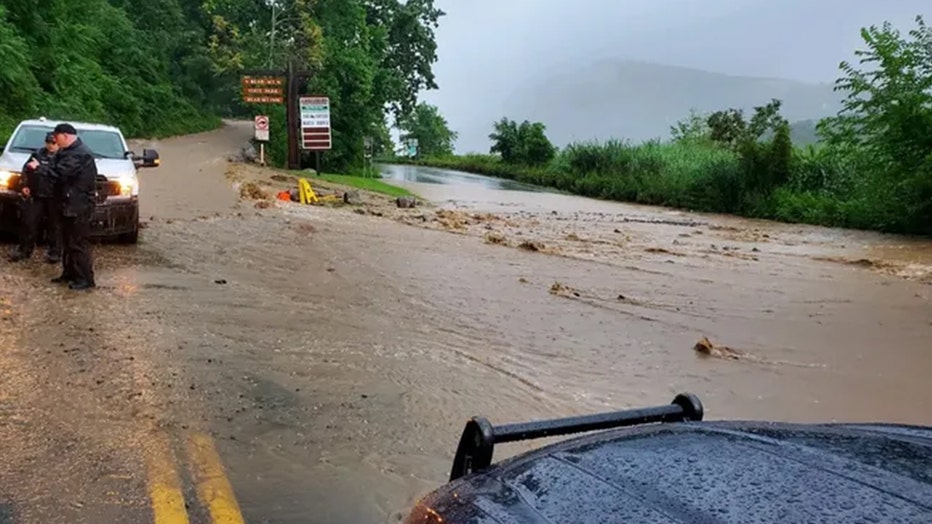 Rockland County- Palisades Interstate Parkway flooding. (New York State Police)
"We have a flooded basement. My garage was destroyed," he said. "I can't get in it. It looks structurally compromised. My yard is in shambles. It's a pretty tough pill to swallow today."
But, he said, he's lucky he and his family are alive.
"Our hearts go out to that young woman in our community who lost her life," he said. "This is just unbelievable."
Homes were flooded in Highland Falls, New York, after several inches of rain fell on Sunday.
Rivera said the flooding occurred so fast that there wasn't any time to prepare.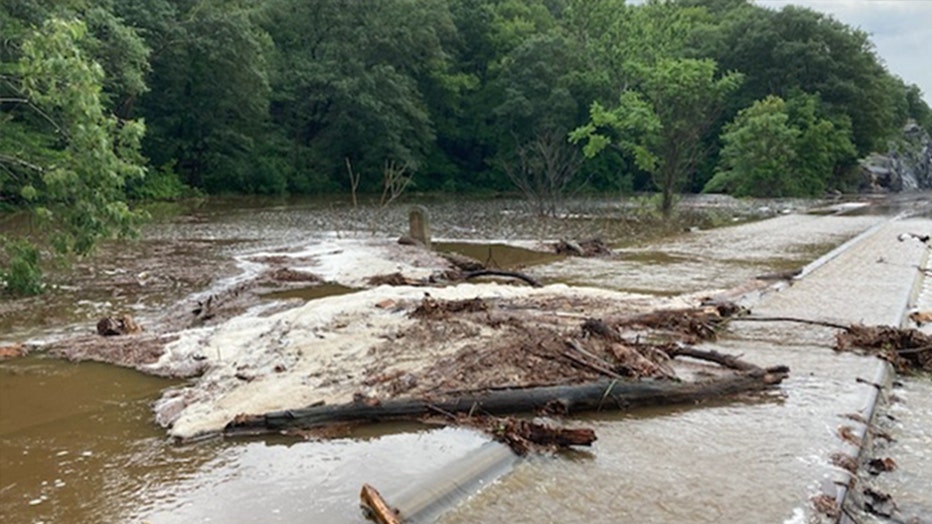 Mud and debris covers railroad tracks in New York state on Sunday, July 9, 2023. (MTA/Twitter)
"It was like it was drizzling. And then I looked out, you know, my neighbors right across the street from me, I thought we were going to experience a landslide," he said. "I guess it was just really, really fast. You didn't have time to think."
Rivera said he spoke with his insurance company already, who said the Federal Emergency Management Agency (FEMA) will be getting involved to help with the cleanup effort.
Radar estimated Orange County, New York, saw around 8" of rainfall on Sunday causing life-threatening flash flooding.
And the cleanup efforts are already underway.
"The town has already come," he said. "You know. Bulldozed and they got rid of most of the dirt from the street. And you know, something I will say about Highland Falls. When we have an insane ice storm, you know, snowstorm or something like this, they're very quick to try and come and help out. They're quick about it. So that's nice.