Nevada toddler dies from brain-eating amoeba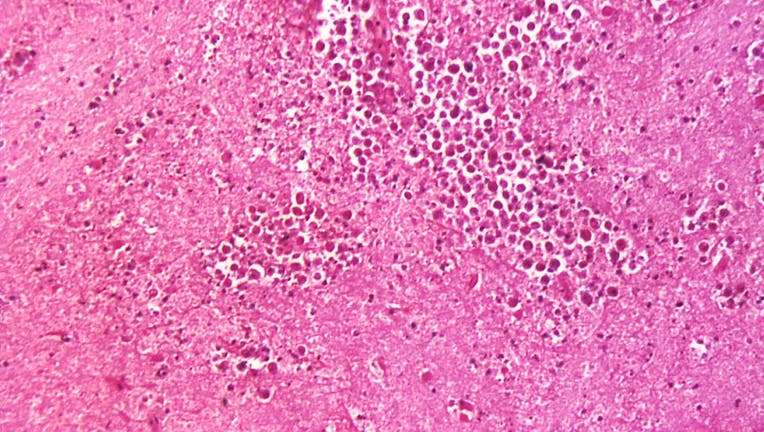 article
LAS VEGAS, Nev. - Nevada health officials said a 2-year-old boy died last week from a Naegleria fowleri infection, also known as a brain-eating amoeba.
The state's Division of Public and Behavioral Health (DPBH) believes the little boy was exposed at Ash Springs, a natural hot spring located in Lincoln County.
According to FOX 5, the little boy was identified as Woodrow Bundy.
"Woodrow was a light," his aunt Bailey Logue told the outlet. "It came on real fast. Flu-like symptoms, fever – just like any other little sickness that a little boy might get.
RELATED: Gene therapy eyedrops restore boy's sight. Similar therapies may help millions
"I am so proud of the spirit Woodrow is," his mother posted on Facebook. "He lived life so aggressively. He never waisted a moment. He found joy in all things. He found beauty and adventure and love in all of God's creations."
The Centers for Disease Control and Prevention says Naegleria fowleri is a microscopic single-celled living amoeba that occurs naturally in the environment. It can a very serious, rare brain infection that destroys the tissue and is almost always deadly. 

The amoeba lives in soil and warm fresh water, such as lakes, rivers, and hot springs. It infects people by entering the body through the nose and traveling to the brain.
It is not spread from person to person. 
Symptoms can include severe headache, fever, nausea and vomiting and progress to stiff neck, seizures, and coma that can lead to death.
Recommended precautions from the CDC include:
Avoid jumping or diving into bodies of warm fresh water, especially during the summer.
Hold your nose shut, use nose clips, or keep your head above water when in bodies of warm fresh water.
Avoid putting your head underwater in hot springs and other untreated geothermal waters.
Avoid digging in, or stirring up, the sediment in shallow, warm fresh water. The amebae are more likely to live in sediment at the bottom of lakes, ponds, and rivers.
This story was reported from Los Angeles.