Mortgage rates reach highest level in over 20 years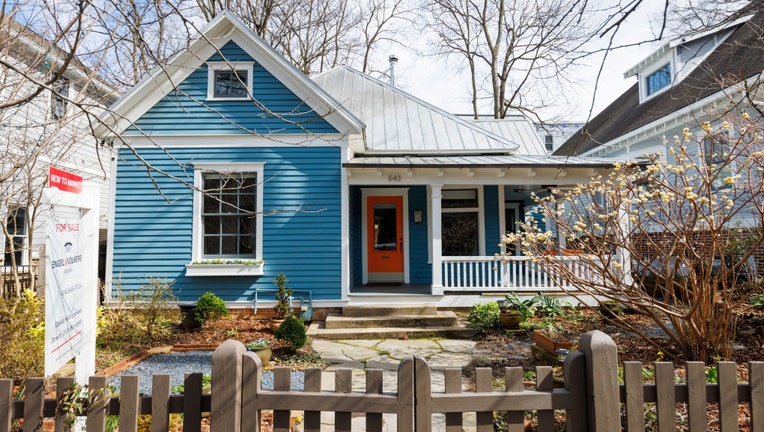 article
The average rate for a 30-year fixed mortgage is now at its highest level in over 20 years, Freddie Mac reported Thursday.
Freddie Mac's latest Primary Mortgage Market Survey shows that the average rate for the benchmark 30-year fixed note hit 7.09% this week for the first time since 2002, topping 7% for the first time since last November after rising from 6.96% the week before.
At this time last year, 30-year fixed rate products averaged 5.13%.
The rate for a 15-year fixed mortgage also rose, averaging 6.46% after coming in at 6.34% last week. One year ago, the rate for a 15-year fixed note averaged 4.55%.
REAL ESTATE EXPERTS SAY 'CHALLENGES' TO BUYERS AND SELLERS ARE THE 'GREATEST EVER'
"The economy continues to do better than expected, and the 10-year Treasury yield has moved up, causing mortgage rates to climb," said Sam Khater, Freddie Mac's chief economist. "Demand has been impacted by affordability headwinds, but low inventory remains the root cause of stalling home sales."
A recent report from Realtor.com showed that the number of available homes on the market in June was down more than 47% from the typical amount before the COVID-19 pandemic began in early 2020.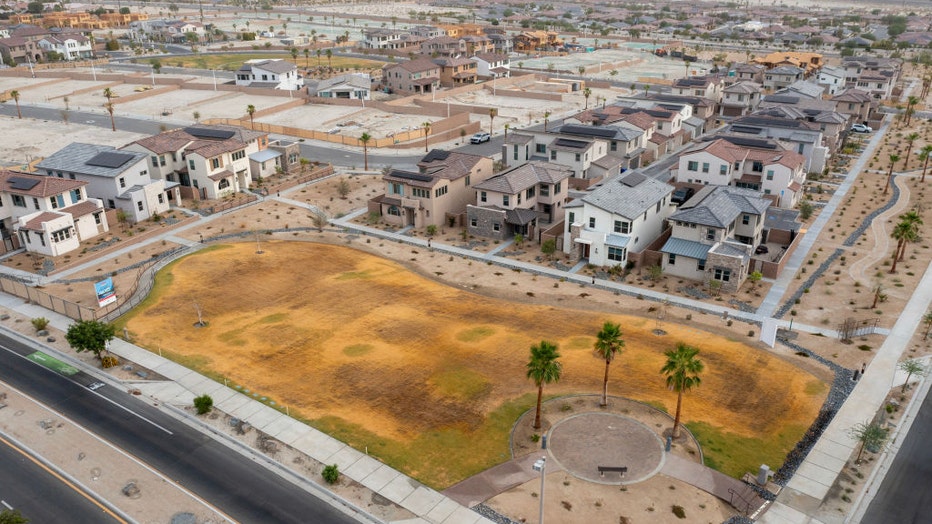 The Federal Reserve's aggressive rate-hike campaign is cooling the housing market. (Photo by David McNew/Getty Images)
The Federal Reserve's aggressive interest-rate hike campaign sent mortgage rates soaring last year, and sellers who locked in a low mortgage rate before the pandemic have been reluctant to sell and jump into a higher rate on a new property, leaving few options for buyers.
High inflation has driven the Federal Reserve to raise its benchmark interest rate 11 times since March 2022. Its fed funds rate has hit the highest level in 22 years.
FED OFFICIALS SEE ONGOING INFLATION RISKS THAT COULD REQUIRE MORE RATE HIKES, MINUTES SHOW
Realtor.com economist Jiayi Xu said Thursday in a statement that rates could remain high for the foreseeable future.
"Despite still high prices and elevated interest rates, July's retail sales data showed consumer spending continues to increase solidly as demand is being boosted by high wage growth," Xu said. "While this robust data might alleviate worries about an imminent recession, it could give rise to concerns that interest rates might stay elevated for an extended period."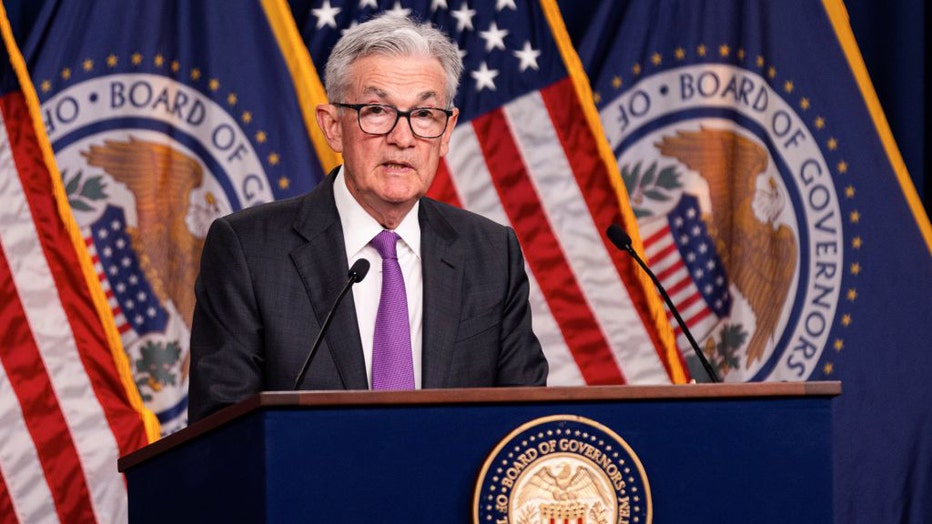 Federal Reserve Chair Jerome Powell attends a press conference in Washington, D.C., the United States, on July 26, 2023. (Photo by Aaron Schwartz/Xinhua via Getty Images)
"Meanwhile, it is worth noting that the Fed is moving cautiously to ensure that the effects of earlier rate hikes are fully revealed," Xu continued. "As a result, the Fed may opt to take another "wait-and-see" strategy in the upcoming FOMC (Federal Open Market Committee) meeting, which may help potentially mitigate the recent upward trajectory of mortgage rates."
FOX Business' Megan Henney contributed to this report.