Ex-Minneapolis cop Brian Cummings sentenced in crash that killed Leneal Frazier
MINNEAPOLIS (FOX 9) - Former Minneapolis police officer Brian Cummings has been sentenced to 270 days in jail after pleading guilty to a charge of criminal vehicular homicide in a deadly police pursuit crash that killed uninvolved motorist Leneal Frazier.
Cummings was initially charged with second-degree manslaughter in the fiery crash in north Minneapolis that killed 40-year-old Frazier on July 6, 2021. But earlier this year, he pleaded guilty to a lesser count of criminal vehicular homicide. 
He was sentenced Wednesday to 270 days in the Hennepin County Adult Correctional Facility, avoiding prison time. The state sought for him to serve one year in the Hennepin County Jail, while the defense asked for 400 hours of community service.
The violent crash happened two years ago as he was pursuing an armed robbery suspect in a stolen Kia. The suspect hit speeds of nearly 100 mph on Lyndale Avenue North, and when the officer ran a red light, his squad car struck an innocent driver at an intersection, killing Frazier. Crash analysis determined Cummings was going 78 mph at the time of impact, and that Frazier had a green light. 
The family of Frazier has filed a civil lawsuit against the City of Minneapolis. 
Meanwhile, the man accused of fleeing from police, triggering the deadly crash, remains in jail. James Jones-Drain is being held on 21 charges from 14 different cases, including car theft and fleeing an officer stemming from the crash. The 20-year-old wasn't arrested until January 2023. 
Minneapolis Police updated its policy and procedure manual earlier this month. There are 15 pages outlining what officers can and cannot do when pursuing suspects. Robbery is among the 11 different offenses the MPD says can warrant a chase. 
Hennepin County Attorney on sentencing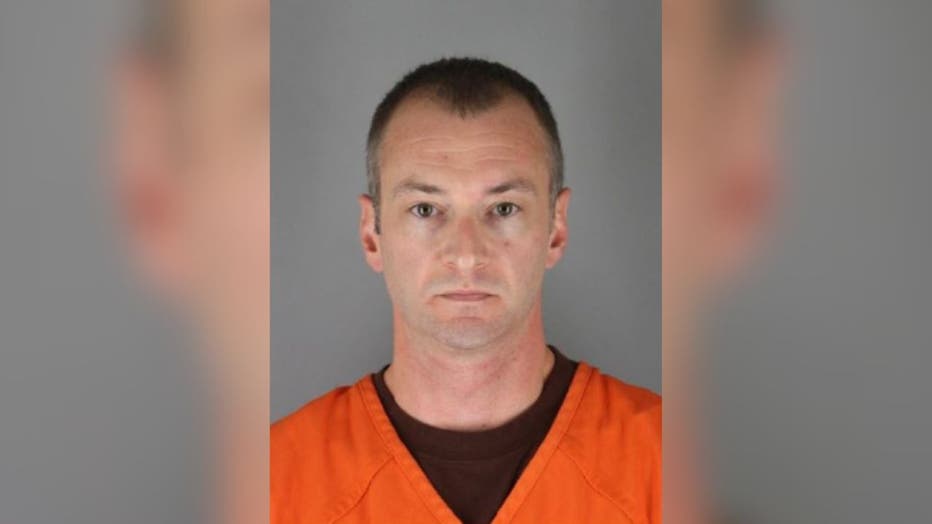 Brian Cummings, a former Minneapolis police officer charged in the death of Laneal Frazier.
Hennepin County Attorney Mary Moriarty released the following statement:
"Community members expect that those empowered to enforce the law will not callously disregard the lives of others when they do so. Thankfully, Mr. Cummings' criminal conduct is not representative of the many enforcement officers who act and drive responsibly with respect for the safety of our community members each and every day. Good police work is a critical part of public safety, and we expect police officers will not break the law under the pretense of enforcing the law. Mr. Cummings' actions fell far short of those expectations.
"Today's sentencing sends an important message that every person in our county will be held accountable for their actions when they break the law. Mr. Cummings has acknowledged he had other options that day and should not have continued the pursuit through city streets at such high speeds, causing excessive danger to others on the road. The criminally-negligent driving to which Mr. Cummings admitted will not be tolerated, and he has now been held accountable in the criminal legal system.
"My thoughts are with Leneal Frazier's family, and I am hopeful today's sentencing helps them as they go forward without him. They have endured a long road to criminal accountability with patience and dignity. I cannot imagine their continued pain and grief, knowing their loved one's life was wrongfully taken by someone sworn to protect them."