Michigan mom sentenced to 57 months for sex with minors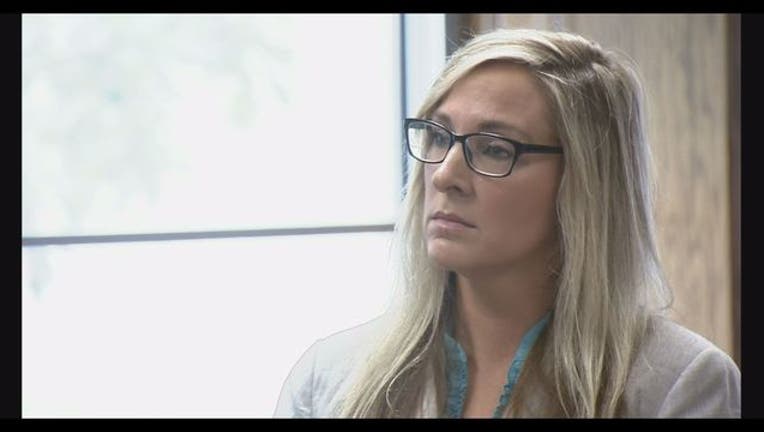 article
(WJBK) - A Washtenaw County woman was sentenced to at least 57 months in prison Monday after pleading guilty to criminal sexual conduct and admitting to having sex with minors.
Lima Township resident Brooke Lajiness, 38, pleaded guilty to third-degree criminal sexual conduct for oral sex with a 15-year-old boy, two counts of third-degree criminal sexual conduct for sex with a 14-year-old boy, one count of accosting a child for immoral purposes and one count of furnishing obscenity to children for sending nude photographs of herself to a minor.
Prosecutors say last summer, the married woman began an affair with a boy after he graduated from middle school. She was also accused of exchanging nude photos with the teen. Police investigated the situation after the teen's mother went to a Michigan State Police post to talk to officers about Lajiness having a sexual relationship with her son.
RELATED:
The sentencing began with a statement from a victim's mother.
"You made a conscious effort on several occasions to make arrangements to meet my son, sneak out of your house, start your car, leave your husband and your children at home, and drive to my son's father's house, back into the driveway between midnight and 4 a.m., wait for my son to run down the driveway, commit a crime and leave," she said.  "Our society has fallen prey to the world of social media. How many middle and high school boys were following you on Snap Chat or Instagram? Why did you feel the need to post pictures of you taking baths on your Snap Chat story?"
After the statement ended, Assistant Washtenaw County Prosecuting Attorney John Vella told the judge they understood that the court had received letters on behalf of the defendant and felt the need to address them because many involved blame-shifting.
Vella said the letters put the blame on the teenage boy involved, that Lajiness' husband's letter blamed the incident on her insomnia, and that Lajiness herself says her actions were a result of her past experiences dealing with domestic abuse.
"Nobody's putting the blame on where it deserves, which it was this defendant's actions that brought her here. It's this defendant that chose to have sex with minors," Vella said.
He then read a court document regarding police conversations with Lajiness when she was arrested, saying she told police that by having sex with the teenager, she was helping him.
"This is clearly a predator - she's preying on a 14-year-old boy," Vella said.
Defense then responded, first taking issue with prosecutors saying there were "multiple" victims. Attorney David Goldstein says there were two.
"Mr. Vella and the victim's impact statement try to make it sound as if she had a relationship with the one boy, that ended and then she had a relationship with another boy. The reality is - the first boy introduced her to the second boy. Not that it makes it any better ... it goes to the issue of whether she's a predator," he said.
Goldstein went on to say that arguments that this situation should be treated the same as if it were an older male with a teenage girl are wrong.
"I think society recognizes that men and women deal with sex and sexuality much differently, both as adults and children," he said.
He said Lajiness was not trying to shift the blame, recognizes the actions were wrong and was not trying to justify it.
"She's not sure why she did it," he said. "She's not a predator and with counseling she's not likely to do it again."
Lajiness then spoke before learning her sentencing, saying she regretted her actions.
"My number one priority has always been my two children and I've provided for them in a way nobody else can. I feel hopeless in knowing the possibility I will no longer be able to do so," she said. "I fear the toll this will take on my family in my absence. These last few months have been excruciating to watch the emotional affects this had on everyone around me," she said.
Washtenaw County Trial Court Judge David S. Swartz said there's no doubt the behavior was inappropriate, but said there are obvious psychological issues that played a factor and that Lajiness did not have a prior criminal record.
Swartz chose to go toward the low end of the sentencing guidelines -- 57 months to 15 years.