Melania Trump fires back at librarian who rejected gift of Dr. Seuss books as 'racist'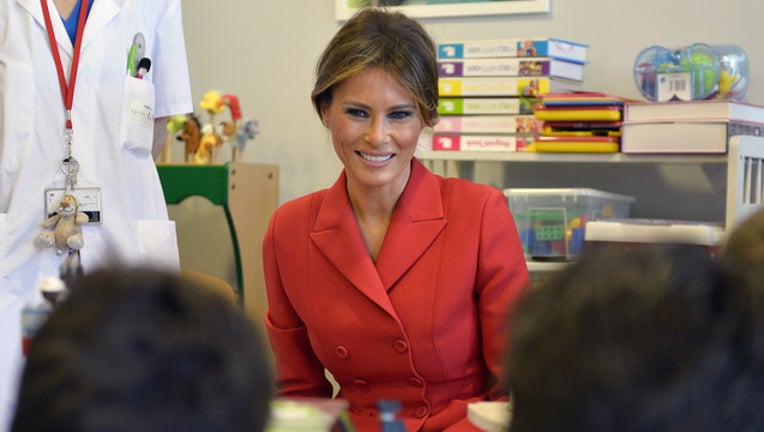 article
(FOX NEWS) - First lady Melania Trump fired back Friday at a Massachusetts elementary school librarian who rejected her donation of Dr. Seuss books, claiming their illustrations are examples of "racist propaganda."
Stephanie Grisham, director of communications for the first lady's office, said in a statement to Fox News that the response was "unfortunate," and Mrs. Trump wanted to use her platform "to help as many children as she can."
"She has demonstrated this in both actions and words since her husband took office, and sending books to children across the country is but one example," she said. "To turn the gesture of sending young students some books into something divisive is unfortunate, but the First Lady remains committed to her efforts on behalf of children everywhere."
To celebrate "National Read a Book Day," the first lady had sent out a collection of 10 Dr. Seuss books to one school in each state across the nation. The titles included: "The Cat in the Hat"; "One Fish, Two Fish, Red Fish, Blue Fish"; "Wacky Wednesday"; "Green Eggs and Ham"; and "Oh, the Places You'll Go!" 
Read more at FOXNews.com.