McDonough Police search for missing 62-year-old woman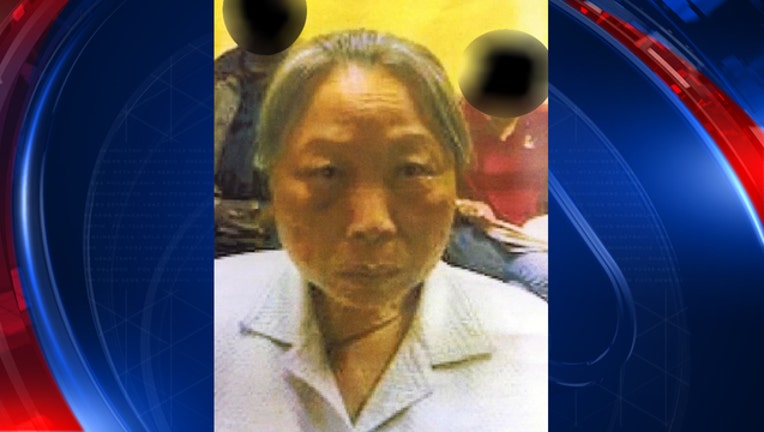 MCDONOUGH, Ga. (FOX 5 Atlanta) - Police in McDonough are searching for a missing 62-year-old "Critically Missing Person."
Yuri Kim walked away from her group while at the business in 1400 block of Highway 20 around 1 p.m. Monday, McDonough Police said.
Police said Kim has no money or phone. She may still be in the area of South Point Pavilion.
She was last seen wearing gray pants with a purple or blue jacket.
Anyone who sees her should call 911 immediately.