Masked burglar sets fire to McDonough home, steals car, police say
MCDONOUGH, Ga. - McDonough police are searching for a masked man who broke into a home Thursday morning and then set it on fire.
Officials with the McDonough Police Department say the alleged home invasion and arson took place around 4:30 a.m. at a home on Parkside Way.
Investigators say the masked man got into the home and stole multiple items before dousing the bottom level with accelerant and setting it on fire.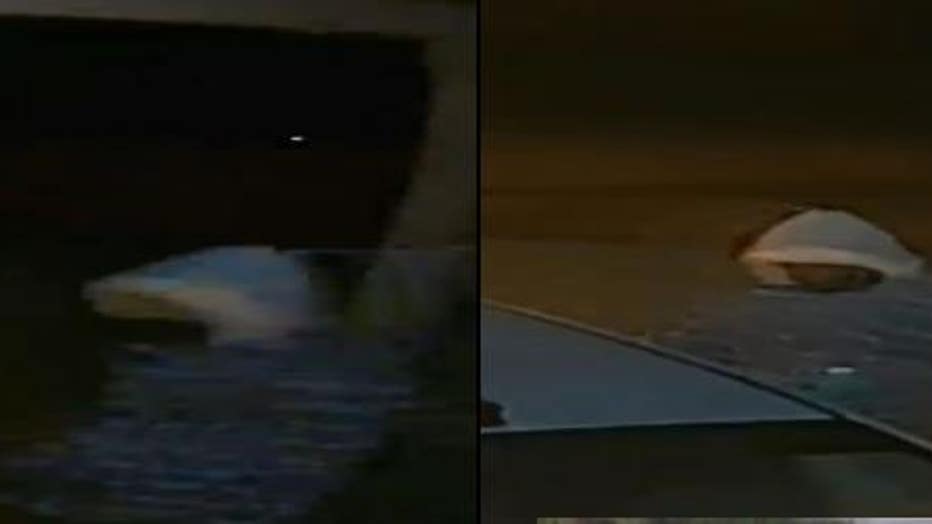 (McDonough Police Department)
The family says it all happened while they were upstairs sleeping.
Rahman Rahim says he has never had a problem while he lived there, but he suspects the person responsible for this horrible crime is someone he knows.
"I'm shocked, distraught, still wondering exactly who did this," Rahim said.
Rahim spent much of the day, looking at images of the intruder who stole his car, broken into his home from a back window, poured an accelerant down on his first floor, before lighting a fire and taking off.
"They tried to kill me and my family. If they had an opportunity, and I didn't wake up in time, that could have possibly been the outcome," the 41-year-old husband and father said.
In a strange turn of events, Mr. Rahim says he believes the arsonist is a family member.
McDonough Police released pictures of a man who they say was using Mr. Rahim's credit card at a local Walmart.
"They have no problem endangering my children," he said. "They do not like being cut off. They were becoming too toxic and I kept getting this intuition that they wanted to do something to our kids." 
The man got away after he stole the Rahim's 2020 gray Hyundai Sonata, which has the Georgia license plate WZK147.
"I called up my realtor and asked her how fast can I sell it and find another house," Rahim said.
Police described the reported home invader as wearing a blue flannel long-sleeve shirt, gray hood, black mask, black pants, and dark-colored tennis shoes.
If you have any information that could help investigators identify the suspect, all detectives at 678-782-6309.