Man wanted on Jan. 6 charges arrested with gun, machete near Barack Obama's DC home
WASHINGTON - A man armed with explosive materials and weapons, and wanted for crimes related to the Jan. 6, 2021, insurrection at the U.S. Capitol, was arrested Thursday in the Kalorama neighborhood where former President Barack Obama lives, law enforcement officials said.
Taylor Taranto, 37, was wanted on four misdemeanor charges including entering a restricted building and disorderly conduct related to his role in the capitol riot. 
Photo via Department of Justice
Friday in court, prosecutors said he had 400 rounds of ammunition, two guns, and a machete in the van they searched after police arrested him.
As of right now, there have been no charges filed connected to the incident Thursday. FOX 5 has reached out to the Secret Service for more information.
Taranto was spotted by law enforcement a few blocks from the former president's home and fled Thursday, though he was chased by U.S. Secret Service agents.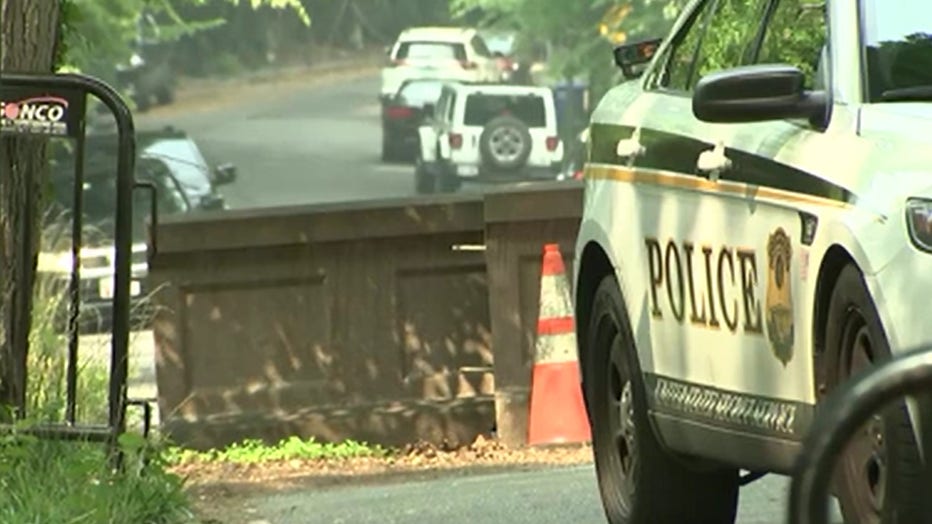 Authorities said Taranto also had made social media threats against a public figure. He was found with weapons and materials to create an explosive device, though one had not been built, one of the officials said.
No one was injured. It was not clear whether the Obamas were at their home at the time of his arrest.
D.C. police arrested Taranto on charges of being a fugitive from justice. The explosives team swept Taranto's van and said there were no threats to the public.
Taranto was a U.S. Navy veteran and a webmaster for the Republican Party in Franklin County, in Washington state, according to the Tri-City Herald newspaper. He told the newspaper in an interview last year that he was volunteering for the Republican Party.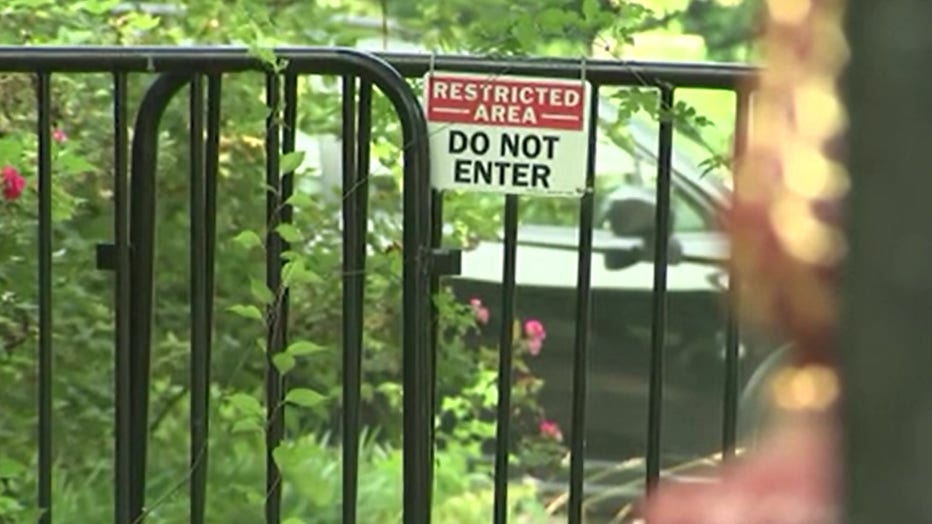 It wasn't clear what, exactly, Taranto is accused of doing in the riot, where supporters of then-President Donald Trump smashed windows of the Capitol and beat and bloodied police officers in an effort to overturn the results of the 2020 presidential election. Taranto has said in previous interviews he was there at the capital as a citizen journalist. However, he is being sued by the family of Metropolitan Police Officer Jeffrey Smith, who committed suicide days after Jan. 6. More than 1,000 people have been charged with federal crimes related to the Capitol riot. Over 600 of them have pleaded guilty, while approximately 100 others have been convicted after trials decided by judges or juries. More than 550 riot defendants have been sentenced, with over half receiving terms of imprisonment ranging from six days to 18 years.
The Associated Press contributed to this report.