Man dies after accident tubing Chattahoochee River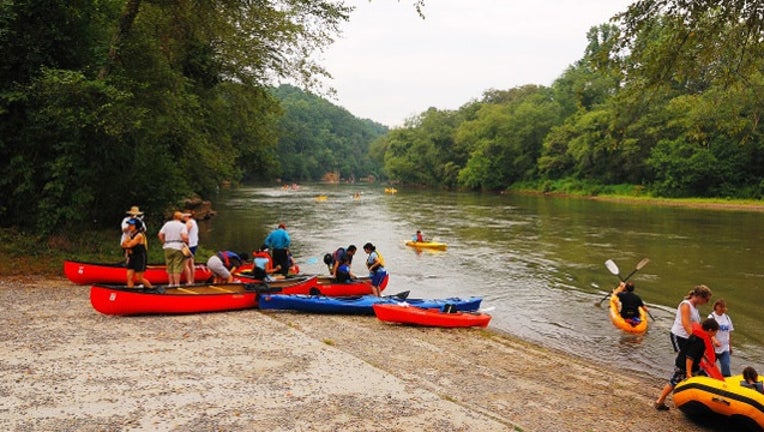 COBB COUNTY, Ga. - A 25-year-old man has died after falling from a cliff during a tubing trip in the Chattahoochee River.
Sandy Springs police said that Douglasville resident Christian Collis was with a group of people tubing down the river Saturday when they stopped at a place with a rope swing near cliffs.
Collis fell from the cliff, hit some rocks, and went underwater, police said. His friends then were unable to find him due to the current.
After a search, Cobb County Fire and swift water rescue teams found Collis at Sandy Point Park.
He was taken to a local hospital where he was pronounced dead.
Officials are now warning about going on the river due to the large amounts of rain, saying that the river levels and currents are "at extremely dangerous levels."
An investigation into Collis' death is ongoing.