Man bitten saving family duck from suspected rabid fox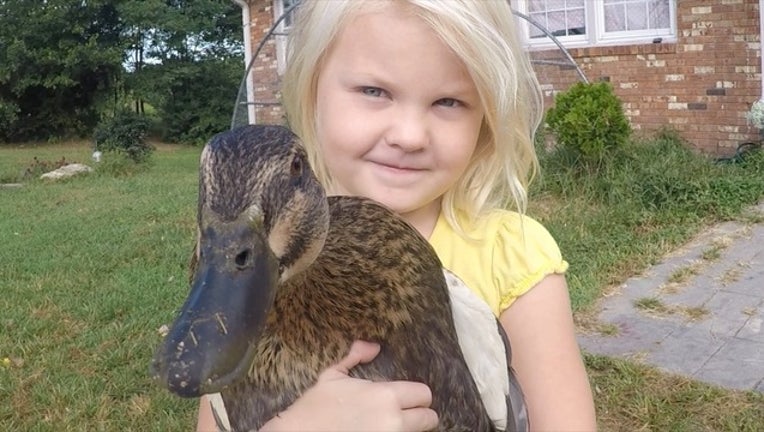 DOUGLAS COUNTY, Ga. - Authorities in Douglas County continue their search for what they believe is a rabid fox that bit 2 men, including a father who saved his family duck from the fox.
County Animal Control Services Director Frances McMillan told reporters at a Thursday news conference the fact that both attacks took place during broad daylight leads them to believe the fox has rabies.
McMillan said, "Strange behavior would include not leaving when you make a noise, circling and chasing you."
Both attacks took place last week at a home off Highway 78 in Winston, right across the street from Winston Elementary School and Winston Park.
Resident Katie Hawthorne told FOX 5's Doug Evans her husband stepped in on August 20th, when the fox tried to attack her daughter's family duck.
Hawthorne said her husband saved Priscilla the duck but the fox jumped on him and bit him.
Mrs. Hawthorne said, "That fox just jumped on him and he had to protect his face."
The family believes the fox came from a pasture next door with tall grass and a tree line that serves as a border for their yard.
Katie's husband who is a new father is now undergoing rabies treatment. So is his friend who was attacked on the Hawthorne's front porch the following day.
"It still has us panicky because we are just trying to make sure our kids are safe," the wife said.
Katie says she won't let the kids play in the yard.  No pond for Priscilla.  They built a pen for their chickens.
Animal control officers hope the fox is dead, but they are unsure.
They have set traps for the fox, but not captured it, more than a week after the attacks.