Lawmakers reach deal on 'campus carry'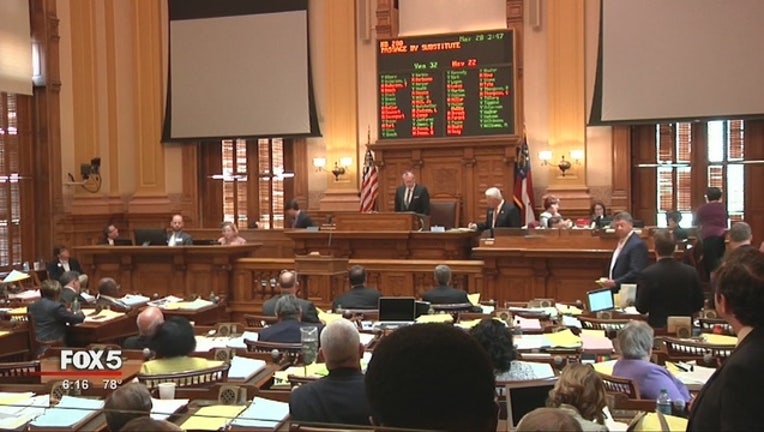 ATLANTA - Georgia lawmakers reached an agreement to allow people with state permits for concealed handguns to carry on public college campuses.
The compromised proposal still needs to get approval from both chambers before heading to the governor's desk.
Republican Gov. Nathan Deal vetoed a similar bill last year but senators involved in the last minute negotiations say that they are "confident" that the bill will get signed into law if it gets voted out of the general assembly.
Under the bill, guns would still be banned from dormitories, fraternity and sorority houses, and buildings used for athletic events.
Additionally on-campus childcare centers and areas where high school students attend college classes would be excluded.
RELATED: Georgia's revised 'campus carry' bill moves forward