Las Vegas shooting survivor credited with saving 30 strangers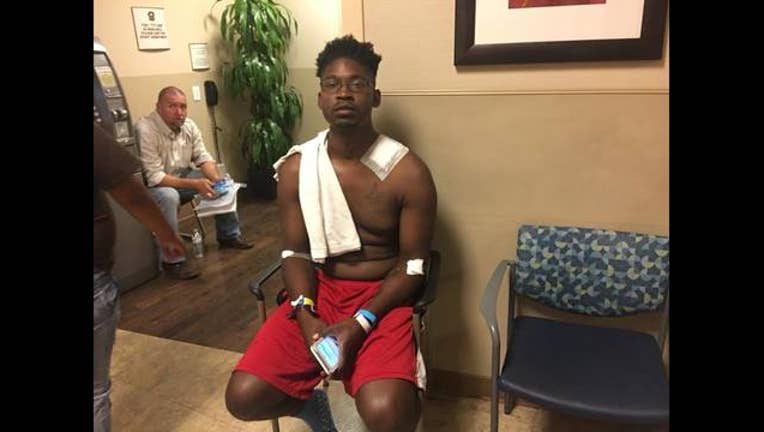 article
ORANGE COUNTY, Calif. - A 30-year-old Orange County man is being praised as a hero following the deadly mass shooting at the Route 91 Harvest Festival in Las Vegas, according to a report in The Washington Post by Heather Long. 
Jonathan Smith, a copy machine repair man, was at the music festival to celebrate his brother's 43rd birthday. 
According to the report, when the group of friends and family realized the sound in the crowd was gunshots and not fireworks, Smith's brother told everyone to run.
Smith wanted to make sure his three nieces were safe, but they were lost in the crowd. He was able to grab strangers and get them to a parking area to hide behind vehicles. 
According to The Washington Post report, "A few young girls weren't fully hidden. He stood up and moved toward them to urge them to get on the ground. That's when a bullet struck him in the neck."
Smith is being credited with saving as many as 30 people. 
He told Long he just did what he hopes someone else would do for him.
The group he was with - all nine people - were able to get out safely. 
Smith may have to live with the bullet lodged in his neck as a constant reminder of the horrific night. Smith tells the Washington Post he's one of the lucky ones.