Large tree topples on Chamblee home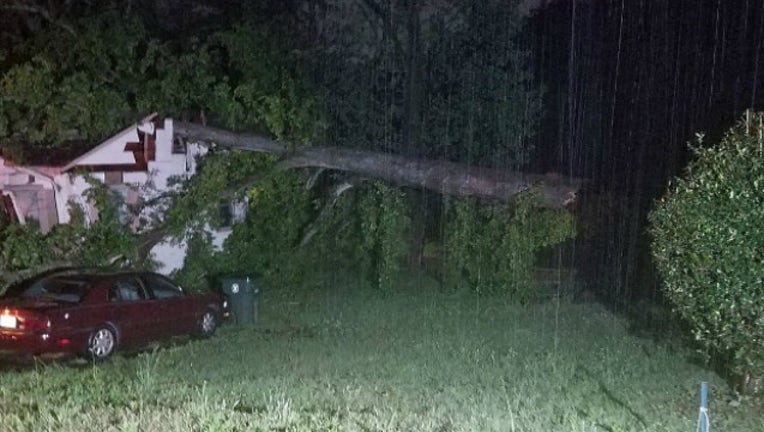 CHAMBLEE, Ga. - Heavy rain and windy weather caused several trees to topple in metro Atlanta. 
Early Monday morning, firefighters responded to a home in Chamblee after a large tree came crashing down. It happened on Deacon Lane. 
According to fire officials, a senior woman who lives at the house was not home when the tree fell. 
In Forest Park, a woman told FOX 5 a tree fell on her neighbor's house in the 800 block of Oakdale Drive. 
Another tree fell on a home along Woodacres Road in DeKalb County.