Krispy Kreme shares National Coffee Day surprise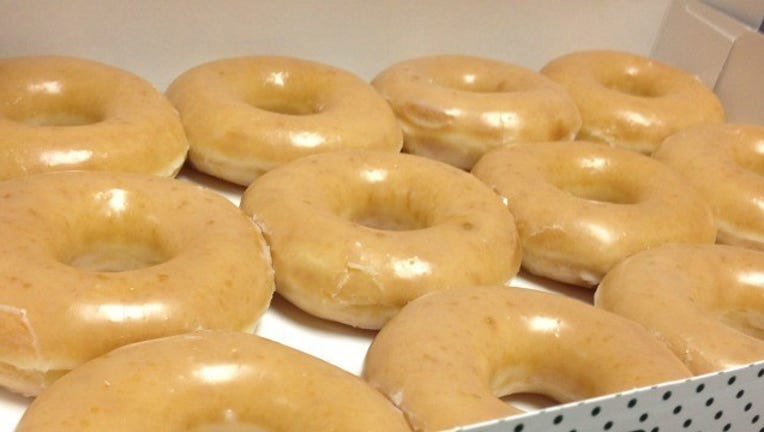 ATLANTA (FOX 5 Atlanta) - Krispy Kreme has a delicious surprise for National Coffee Day. 
On Monday, the chain began serving glazed doughnuts filled with coffee-flavored cream. 
If you'd like to try one, you better hurry. The company's only selling them until Sunday. 
On Sunday, it gets even "sweeter." Krispy Kreme will give out free coffee and a glazed doughnut while supplies last.